Who Is Adam Lambert's Boyfriend Following Javi Costa Polo Split?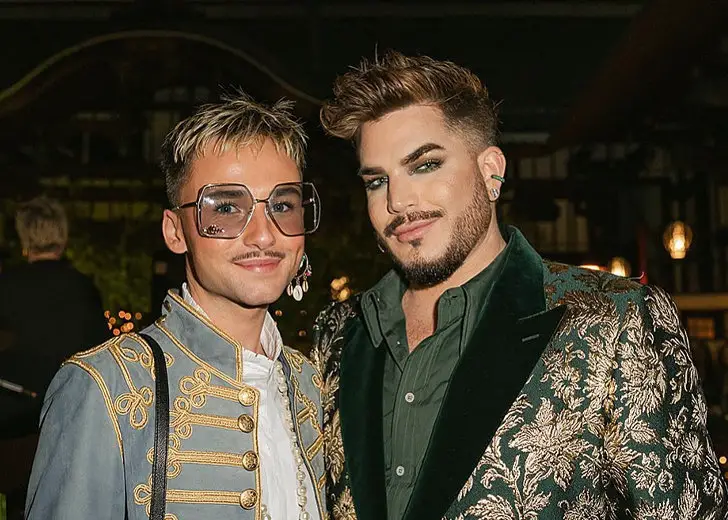 American Idol alum Adam Lambert took just about a year to recover from his breakup with former boyfriend, Javi Costa Polo. 
In November 2020, he was spotted landing a steamy kiss with a then-mystery man in Tulum, Mexico. Only a few months later did Lambert feel the need to introduce his new boyfriend to the world. 
As per Pride, since that first sighting, Lambert and his new boyfriend Oliver Gliese had been spotted on various romantic getaways before they made the relationship Instagram official.
Speaking of, Gliese was the first to make a move towards taking the relationship into the public sphere. 
On Valentine's day 2021, the Glee star's new beau took to Instagram to share a couple of pictures of the lovely couple with the caption "trussetyven" preceded with a black heart emoji. 
In one of the snaps, the Grammy Award-nominated songster was seen landing a kiss on his Gliese's cheek, thus making the relationship known. 
Following that, the couple has been making regular appearances on their respective social media handles. 
The first time that Gliese graced Lambert's Instagram was in May that same year. 
The gay singer flaunted his boyfriend in the post he'd captioned "Date Night." 
Ironically, despite the couple flaunting one another on social media so often, not much else is known about their relationship.
The details around when they started dating or how they met have yet to be dished out to the public sphere. 
So, details about the gay singer's new beau's life will have to suffice. 
About Adam Lambert's Boyfriend
Gliese is the Innovation Forum Assistant For Global Fashion Agenda, as per the institution's website.
He lends his expertise to the Global Partnerships team with the operation of the Innovation Forum during Copenhagen Fashion Summit.
Gliese has worked in the Fashion industry for several years at the brand Ganni.
As of this writing, he is studying a Bsc. in Business Administration and Project Management at Copenhagen Business School.

Adam Lambert's Valentine's Day 2022 post (Source: Instagram)
Adam Lambert's Past Relationships
Prior to his relationship with Gliese was dating Spanish model Polo. After going public with the relationship in March 2019, the couple didn't even make it to the one-year milestone. (via Dailymail)
Polo later addressed the breakup over an Instagram Live video.
"You know, Adam and I, no longer together, which breaks my heart," he shared. "Because I love Adam the most. He's the most amazing person I've met in my entire life."
He also explained that he had come back to his homeland of Spain because he wasn't a citizen of the United States, which apparently hindered his growth as a professional. 
Polo was the first relationship Lambert had gone public with since he split from Finnish entertainment personality Sauli Koskinen in 2013.