Who Are Adam Driver's Parents? Inside His Religious Early Life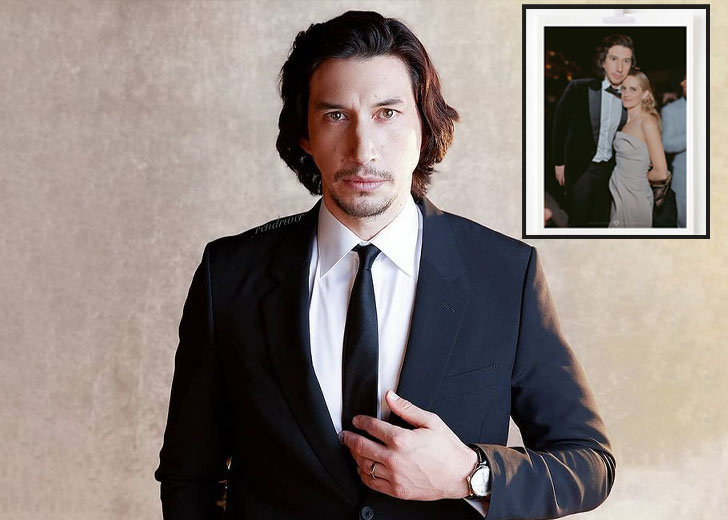 Award-winning actor Adam Driver, born in San Diego, California, on November 19, 1983, had a very eventful early life.
He lived with his parents and older sister in San Diego while growing up. But things suddenly changed after his parents divorced when he was only seven.
Explaining the situation of his family post his parents' divorce, Driver told The New Yorker in October 2019 that he felt his real-life story and the story of his film Marriage Story was a bit similar.
"Just trying to wrap your head around your parents not being together anymore—and not only that but you're moving to the Midwest. Like, the first time seeing my father cry, as we're leaving. It's just all those very raw feelings that stick with you that you don't articulate," the Star Wars actor stated.
Adam Driver Had a Happy Life with His Parents Before Divorce
In the interview, the actor shared he had happy memories with his family before his parents separated.
He recalled the family doing fun activities regularly, including going to the beach every Friday and eating hot dogs together.
Speaking of the parents, Driver's father, Joe Douglas Driver, is from Little Rock, Arkansas, while his mother, Nancy Wright (née Needham), hails from Mishawaka, Indiana.
In addition, Joe, who was a Baptist youth counselor, met Nancy, who played piano at church, at Bible college.
However, after the divorce, the actor and his older sister moved with their mother to her hometown of Mishawaka. 
On the other hand, his father left the church and started working at an Office Depot in Arkansas.
Driver further expressed his sadness over his father not doing his best to keep his children with himself. While shooting for the movie Marriage Story, the actor reportedly said:
...something I thought about all the time was the things that my dad didn't do that this guy does in Noah's movie. The fighting to get custody [takes a long pause] was moving to me. My dad didn't do any of this. He didn't put up a fight.
Adam Driver Didn't Enjoy His Stay with His Grandparents
After shifting to Mishawaka, Driver lived with his mother, sister, and grandparents. However, he didn't really enjoy that.
During the conversation with The New Yorker, the actor explained his grandparents were nice but not as fun as his father showing him grown-up movies such as Predator and Total Recall.
Besides, his mother, who got a new job as a legal secretary in South Bend (now a paralegal), was usually busy with her works. She also rekindled her romance with her high-school boyfriend, Rodney G. Wright, who drove a cab for a living.
With Nancy's encouragement, Wright later became a Baptist preacher — and Driver's stepfather, too.
Religion Was Part of His Upbringing
There came a time when Driver was wholly raised by his paralegal mother and Baptist minister stepfather.
Speaking with The Guardian in 2015, he also admitted that religion was a part of his upbringing since he was raised in a Baptist church in the Midwest.
But when asked if he had "faith yourself," he responded by saying, "No, I try not to have the right answer about anything."
His latter answer might be influenced by an incident that happened when he was a child. He witnessed a pastor at Twin City Baptist Church refuse to officiate at his mother's marriage ceremony since she had been divorced.