Abby Huntsman Finally Reveals the Reason for Her 'The View' Exit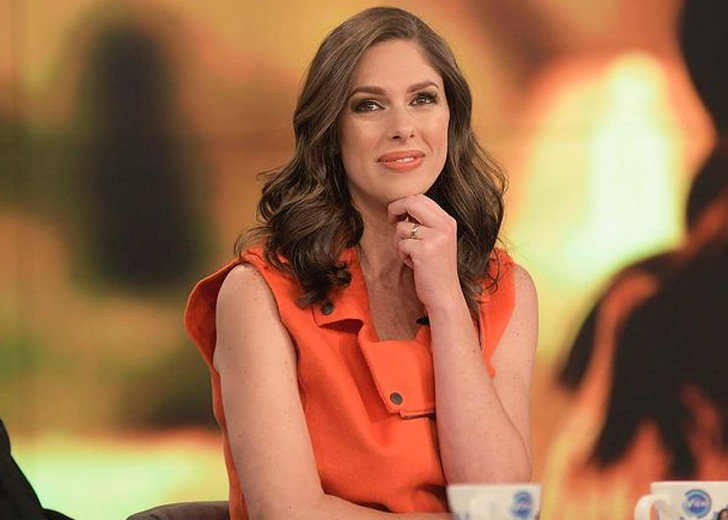 Television presenter Abby Huntsman entered the famous talk show The View as one of its panelists in September 2018, joining hosts Sunny Hostin, Whoopi Goldberg, Joy Behar, and Meghan McCain.
For two seasons, she interviewed dignitaries and helmed discussion as a conservative. But, the first month of 2020 saw her sudden departure from the long-running program.  
The Initial Reason for Exit Was Half-Truth
Huntsman opened up on why she was leaving the longtime ABC show during an episode of the program that aired on January 13, 2020. 
"ABC has been my family for a long time and I am so thankful to have had a seat at the table on an iconic show like The View," she began her announcement. 
Then the mother-of-three disclosed she was departing from the show to help her father, Jon Huntsman Jr, full time in his political endeavors. He was running for governor of Utah through his gubernatorial campaign. 
Huntsman also acknowledged her co-hosts and the staff, praising them as the most talented, hard-working, and genuine people she had ever worked with. 
"You never get enough credit for what you do," she added, mentioning they made her look much better than she could be on her own. She thanked them for believing in her at the end of her statement.
Abby Huntsman Revealed The Real Reason
Although Huntsman genuinely helped her father in his campaign as a senior advisor, it admittedly wasn't the real reason she left The View. 
The 35-year-old got candid about her exit during the premiere of her and her fellow journalist Lauren Leed's podcast, I Wish Somebody Told Me, on October 28, 2021. 
As per her accounts, helping her dad was just "a great out." Huntsman elaborated that The View did not reflect her values, alleging that the show rewarded people for bad behavior. 
Huntsman recounted one particular moment when she was asked to see a talent coach at the beginning of the job.
As advised, she met an instructor. But what she wasn't expecting was Page Six reporting on the matter. Huntsman claimed it was an insider who gave the tea to the tabloid. 
So they send you to a talent coach, and then they leak it about you.
The journalist remembered getting furious and wanting to scream badly while telling the panel to "stop acting so insane" sometimes. But she didn't, handling the situation calmly, which she later regretted. 
After that, Huntsman realized "there were executives in charge" that were players in their game.
She alleged they cared only about money, ratings, tabloids and would let all the bad things continue to keep the show hot. 
Huntsman referred to the work setting as a toxic environment.
The Philadelphia native mentioned she had tried to speak about the unsustainable work environment with the executives but would be snapped away with a blank stare and "you're lucky to be here. This is the show" response.
When push came to shove, Huntsman exited the show, and she had a good reason for a logical explanation. She said she could breathe fine and finally feel alive after almost two years. 
Soon after her revelation, a spokesperson of The View told E! News that Huntsman was the show's family, and they were looking forward to having a conversation with her in November.