Aaron Paul Says His Daughter Completely Changed His Life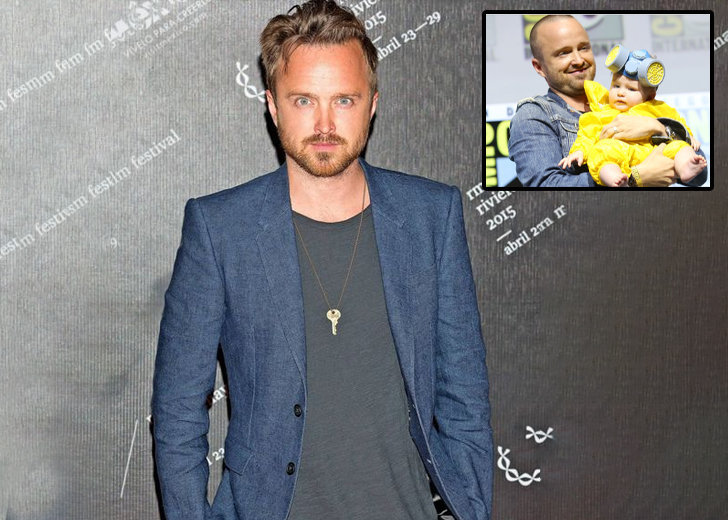 "Having a child is the closest thing to magic that anyone can have," Aaron Paul has been quoted saying, and he seems to live by these words.
The actor, best known for his time on Breaking Bad, never misses a chance to gush over the two most important women in his life — his wife, Lauren, and their daughter Story Annabelle.
He once told People while attending the premiere of El Camino: A Breaking Bad Movie that Story and Lauren were the greatest joys of his life. 
"Equally, of course," he was quick to add.

Aaron Paul's daughter cosplaying as him at ComicCon (Source: YouTube)
Aaron Paul's Daughter Changed His Life
During an appearance on Live with Kelly and Ryan, Paul discussed how his daughter changed his life right from the moment that she came into his life. 
He revealed that he was in the room with his wife when she was giving birth to their daughter. In fact, he was the one who literally brought Story out into the world. 
After applauding all of womankind for the miracle of childbirth, the actor went on to share that he handed over Story to Lauren while he instantly broke down in tears.
"It was the greatest moment in my life," he confessed. 
How Aaron Paul Learnt to Be a Father
In the same interview, Paul was asked how he learned to be a parent to his daughter. Well, as Paul put it, the trait of fatherhood was something that everyone had in them. 
It was just dormant until they had a child of their own. 
"Or you fake it till you make it," he quipped. In his case, though, the former seems to be true. 
He has admitted on multiple occasions that fatherhood had changed him as a person. 
"I see why people rush home to be there when they get home from school," he admitted. "You don't want to miss any of it."
Aaron Paul to Be a Father of Two Soon
The Need for Speed star had also never been shy about wanting more kids. 
"I'm down to just keep on going," he once told ET when asked if he and his wife were done having children. 
"My life began once I had a baby girl, my God," he added. "And watching my wife take on a role of a mother, it's just such a joy."
So, it must come as no surprise when Paul and his wife announced that they were expecting a fourth member to their adorable family. 
On December 3, 2021, Paul put up an Instagram post to make the announcement. 
"Love you so much already little one," the actor penned in the caption, "Can't wait to meet you number 2." followed by a red heart and a baby emoji. 
The post came with a picture of the soon-to-be elder sister touching her mom's baby bump.
The doting mother looked down at her daughter with a smile as she revealed her stomach under a sweatshirt.
However, he did not reveal how far along his wife was or when they were expecting.