Aaron Carter's Tumultuous Relationship With On-off Girlfriend Melanie Martin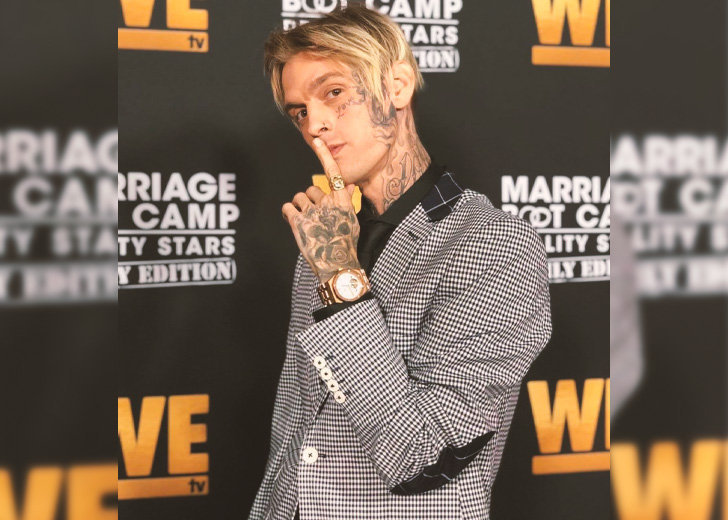 Aaron Carter announced his split from ex-fiancée Melanie Martin just a week after welcoming their first kid together. He explained the reason for him and his girlfriend's split was her regularly communicating with his twin sister, Angel Conrad.
Carter shared his decision to go separate ways from Martin with a tweet that read, "Due to personal reason Melanie Martin and I have decided to go our separate ways. There has been a very big lie and my sister communicating w my ex fiancé ruined everything…"
Carter got candid about his reasoning when talking to TMZ. The singer explained he thinks his family is trying to put him under conservatorship. He also added that his sister was keeping in touch with Martin so that his ex-fiancée could get information to use against him.
In a later tweet, Carter described himself as a single dad and said his son, Prince Lyric Carter, was the only one he had in the world. In another tweet, he revealed his kid was both his and his ex fiancée's priority.
Mel and I appreciate the support and concern we have been shown. We both will continue to make prince our priority during this difficult time 💔 please be respectful while we transition and navigate this unfortunate situation. #HeartBroken 😢 — AARON CARTER (@aaroncarter) November 30, 2021
Aaron Carter And Melanie Martin's On And Off Relationship
This is not Carter's first time breaking up with Martin. In fact, the couple has been going on and off for the entirety of two years that they have been together.
The two first went public with their relationship in January 2020. Two months later, she was arrested for domestic violence. According to TMZ, law enforcement officers were called to Carter's house after a verbal spat got physical.
Carter claimed he had been scratched by her during their physical altercation. He also told the outlet that she told him she was pregnant right before they got into an argument.
The singer dismissed her words as a lie and said there was no chance of them getting back together. However, in April of the same year, he announced they were back together, and that they were expecting a child. He shared the news during an Instagram Live while showing a positive pregnancy test.
Unfortunately, just weeks after the revealing his girlfriend was pregnant, he let his fans know she had suffered a miscarriage.
She suffered a miscarriage due to stress conditions. We're gonna give it some time, let her heal and then we're going to try again. We both want that. I gotta take care of her.
A few days later, on June 13, Cater and his girlfriend announced they were engaged with an Instagram post. He uploaded a picture of an engagement ring on Martin's left hand and wrote, "Love wins."
The pair eventually welcomed son Prince on November 22, 2021. Carter documented himself waiting for his son's arrival through a series of posts on Instagram. When Prince was finally born, he expressed how happy he was and how much he loved Martin and their kid.
Unfortunately, the happiness did not last long as news of his split with Martin came just a week after the day.