"I'll Let Them Fight to Some Extent" — Chuck Liddell Excited to Ref Lamar Odom vs. Aaron Carter
"I'll let them fight to some extent...I'm not gonna let him get too hurt," Liddell said to TMZ.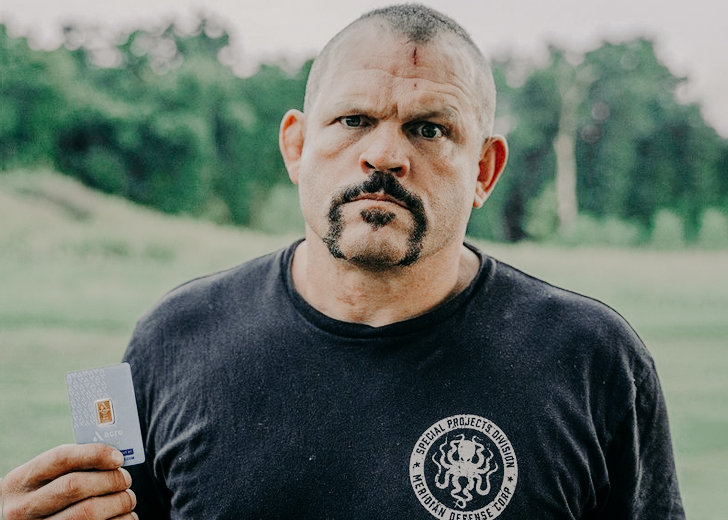 UFC legend Chuck Liddell has announced Lamar Odom and Aaron Carter will be entering the ring for a real fight as he moderates the event as the referee. 
Liddell exclusively admitted to TMZ that he was going to "let the boys duke it out!" 
Liddell Will Let the Boys Fight
Liddell has been appointed as the official referee when Odom and Carter take a swing at one another in the ring on June 11, 2021 match. 
The Iceman further confessed to the outlet that he has always liked the kind of fights that puts two people who don't like each other face to face. 
Apparently, even UFC professionals had fights like these in their gyms for charity. He added, 
Those were always fun, but I just don't know how this is gonna work. I just wanna see how Odom is gonna fight Aaron.
And of course, as the headline reads, Liddell has also agreed to let them fight to some extent, but considering that it is a celebrity fight, he would not let the fighters get too hurt. 
Liddell Is a Retired UFC Legend
For those unaware, Liddell is a professional light heavyweight MMA fighter for the UFC, and a noteworthy one at that. 
In his UFC career span, the Iceman has emerged victorious in twenty-one of the thirty matches he has fought, out of which he won thirteen matches by TKO and lost seven to the same. 
He came out of retirement for his last professional match, a trilogy, against Tito Ortiz in 2018, at the age of 49. 
Unfortunately, he got knocked out after just four minutes and twenty-four seconds in the ring. It is still worthy to note that Ortiz is five years younger than Liddell.
He Boasts an Impressive Net Worth
The 51-year-old MMA fighter has since retired again. Still, he is known to this day for the time he spent in the ring swinging arms.
To this day, Liddell is considered one of the key figures that brought the high-performance sport of mix martial arts into the limelight. 
Liddell had made a name for himself in the arena when UFC had not yet found its limelight. In 2009, he was even inducted into the UFC Hall of Fame. 
Thanks to his intimidating presence in the ring, Liddell has managed to amass a respectable networth of twelve million dollars. 
He Is Also an Accomplished Actor
Apart from finding distinction in the world of MMA, Liddell has also made a name for himself in Hollywood. The entertainer has a whopping thirty-one acting credits to his name as of this writing. 
Out of that roster, the UFC legend is best known for his roles in movies like Kick-Ass 2 (2013), How High (2001), Altitude (2017), and War Pigs (2015).