'The White Tiger' Star Adarsh Gourav Gives His Thoughts On BAFTA Nomination And Comparisons To Dev Patel
The star of the Oscar-nominated movie 'White Tiger,' Adarsh Gourav talked about his BAFTA nominations along with his comparisons to Dev Patel in an interview with Bollywood Hungama.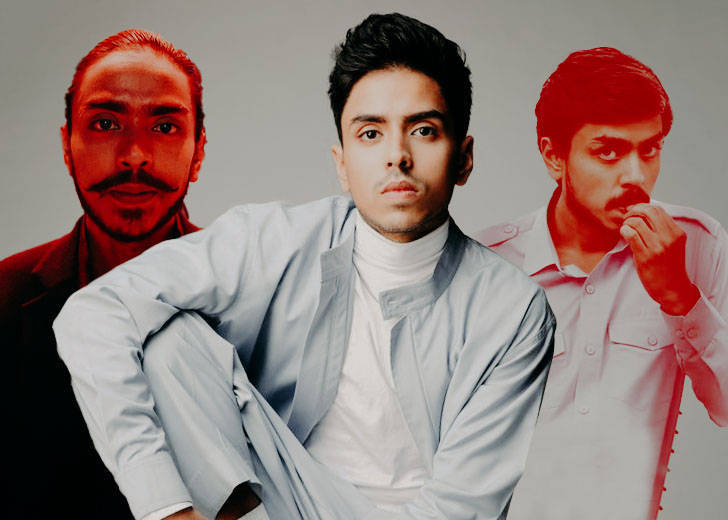 The star of the adapted screenplay The White Tiger, Adarsh Gourav, has bagged his first British Academy Film Awards (BAFTA) nomination for 'Best Leading Actor' for his role of Balram.
In an exclusive virtual interview with Bollywood Hungama on March 23, 2021, Gourav shared his thoughts on his BAFTA Nomination as well as his comparisons to the legendary Dev Patel. 
Gourav's Thoughts On BAFTA Nomination 
The White Tiger has been critically acclaimed and has garnered five nominations to date, including BAFTA and the Academy Awards (Oscars). The up-and-coming star poured his feelings to Bollywood Hungama — he never expected to be a part of a movie that would have such a tremendous impact on the audience. 
Gourav believed that nobody could have expected his nomination. He said that being long-listed for the Best Leading Actor category was just a shot in the dark. However, when he saw his name on the list, he couldn't believe his eyes. He joked he had to look at the name twice so that he didn't mistake it for someone else. 
The biggest surprise for him was that he was nominated alongside Anthony Hopkins. The star of The White Tiger rejoiced: he has always been a fan of Hopkins, especially for his role of Hannibal Lecter. With an excited yet nervous chuckle, he gushed that it was a surreal experience for him.
The 26-year-old actor will attend the BAFTAs virtually. He joked he would attend a virtual round table talk with no idea what to talk about since he would be completely tongue-tied. When asked about a victory speech in case he won, Gourav laughed and said that he didn't have any since he doesn't like to prepare for such things, and he just speaks whatever comes to his mind. 
If or when he wins the award, the director of The White Tiger, Ramin Bahrani, casting director Tess, Gourav's parents, and brother have made it to his thankyou list. However, he said that unknowingly there had been so many contributions to his journey to the nomination in one way or another. 
There was a twinkle in Gourav's eyes when he was asked about the Oscars. He had never thought that he would be a part of such a movie so early in his career. He wished he could attend the event and be in the presence of his childhood heroes and had time to speak with them. 
Gourav's Comparison To Dev Patel 
Dev Patel, the Slumdog Millionaire star, got a jumpstart for his career from the said movie, and many people have compared Patel to Gourav. 
I think it's very unfair for anybody to say and compare me to somebody like Dev.
Gourav believed the comparison to be unfair as Patel is very accomplished and successful with many works and awards under his belt, in his opinion. Gourav stated that The White Tiger was his first film, and he still has a lot to grow as an actor. He claimed he has to work on things that inspire him and something he genuinely wants to be a part of. 
However, like Dev, Gourav has plans to enter Hollywood. He stated that an agency and a management company have gotten in touch with him to help him find auditions. He revealed he had done some auditions as well, hoping to enter the industry.