Chris Cuomo's Career Did Not Suffer for Advising His Brother on Harassment Allegations
Chris Cuomo won't be disciplined for advising his brother on indecent harassment allegations.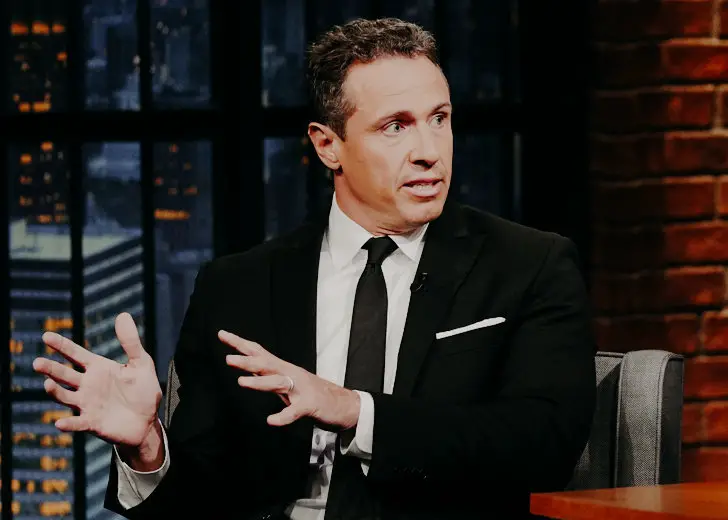 Chris Cuomo, the face of CNN's Cuomo Prime Time recently apologized on air for advising his brother, Andrew Cuomo on recent indecent harassment allegations made against him by several women.
The apology came after it was revealed that Chris, who is a journalist, was involved deeply in his brother's case, making it so that he had a conflict of interest in a subject he was reporting on.
Chris called being both a journalist and brother to the New York governor Andrew a unique challenge, as it was difficult to balance out the two.
He addressed the issue further, saying it was no revelation that he was offering advice to his brother and continued apologizing to his colleagues for putting them in a tight spot.
"Being a journalist and a brother to a politician is… a unique challenge, and I have a unique responsibility to balance those roles," says @ChrisCuomo regarding reports that he offered advice to his brother, New York Gov. Andrew Cuomo. "It was a mistake." pic.twitter.com/P0GkglgrYM — Cuomo Prime Time (@CuomoPrimeTime) May 21, 2021
That being said, the CNN journalist clarified he would always put his family first while admitting what he did was wrong.
My family means everything to me and I am fiercely loyal to them. I am family first, job second but being a journalist and a brother to a politician is a unique challenge and I have a unique responsibility to balance those roles.... It will not happen again. It was a mistake.
Chris also explained that he did not cover the issue and never tried to influence the network's coverage on the matter.
CNN also said in a statement to The Washington Post that what Chris did was indeed inappropriate while assuring he would not take part in such conversations going forward. However, they added that he wouldn't be disciplined.
Allegations Against Andrew Cuomo
Lindsay Boylan, a former aide to Andrew Cuomo and now a Democratic candidate for the Manhattan Borough President, claimed the New York Governor indecently harassed her. She made the allegations in an essay posted on Medium.
In the essay, Boylan made several claims, accusing Andrew of creating a culture within his administration where indecent harassment and bullying were so pervasive that it was not only condoned but also expected.
Boylan wrote she had been put through various uncomfortable situations, such as being suggested to play strip poker while the two were flying home after an event on 'Andrew's taxpayer-funded jet.'
She also alleged that he kissed her on the lips without warning inside his Manhattan office.
Boylan also posted several screenshots of government emails to back up her claims and added that several other women with similar experiences had reached out to her.
The New York governor denied Boylan's allegations, saying it was not true.
It's not true. Look, I fought for and I believe a woman has the right to come forward and express her opinion and express issues and concerns that she has. But it's just not true.
Chris Cuomo's Salary And Net Worth
While the harassment allegations received a lot of attention and Chris advising his brother on the matter was frowned upon, CNN clarified they would not take any disciplinary actions against him.
And despite the slew of negative attention coming his way recently, he is still one of the network's most well-known faces.
Given all this, it looks like Chris's career didn't take a big hit because of the incident and he still enjoys the $6 million annual salary at CNN.
According to Celebrity Net Worth, the journalist has a net worth of $12 million.