'The Disaster Artist's Charlyne Yi Posts About Consent in the Wake of Abuse Allegations against James Franco
Charlyne Yi has been an active voice regarding her experience with the predatory nature of James Franco and the producers of The Disaster Artist, namely Set Rogan. Continuing her advocacy against such misconduct, she has used her platform to share about consent and the various dimensions it.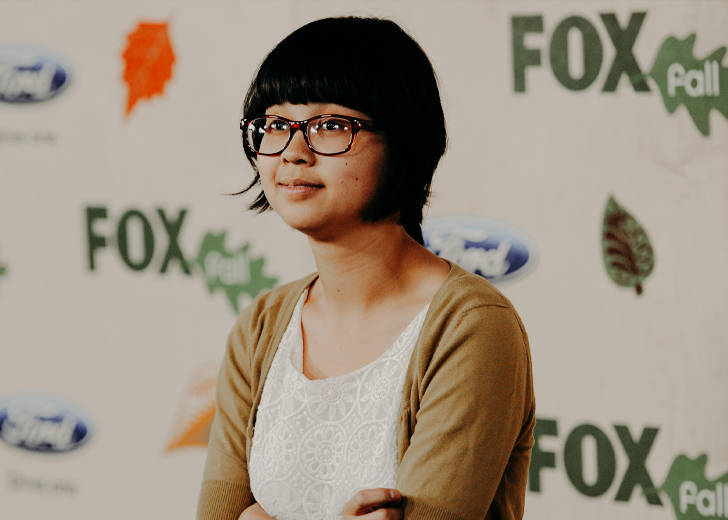 American actress, musician, and comedian Charlyne Yi shocked the world when she opened up about the insidious toxicity she experienced on the set of The Disaster Artist at the hands of James Franco.
She also called out the production team of the movie including Seth Rogen for enabling such predatory behaviors. In the movie, a homage to cult classic The Room, Yi played the role of costume designer Safowa Bright-Asare.
She confessed she tried to break the contract for not wanting to work with a sexual predator after she heard about Franco's new exploits. It was then that she was bribed with a bigger role to maintain her silence.
Since she came out with her experience on April 7, others stars including Michelle Macedo came out with their own statement against Franco's misconduct. Yi continues to use her platform to raise awareness about the issue.
On Consent
On April 11, Yi shared a post by So You Want To Talk About on what consent really means.
Firstly, the post articulated what consent does not mean  — just because a person dresses up sultrily, flirts, accepts a ride or a drink does not mean they are consenting to sexual advances.
The post further talked about how an intoxicated person's "yes" should not be considered consensual since they are not fully conscious. This extends to when a person is pressured into saying "yes." The post also reminded that if someone says "no," they mean "no."
The post continued to touch upon how consent is not talked about enough. It stressed that consent is an agreement for both parties to engage in sexual activity, setting boundaries, and respecting each other. 
When two people are ready to engage in physical intimacy without any pressure and a clear state of mind, that is perfectly fine.

Statistics on Assault. (Source: Instagram)
The post also pulled up some shocking statistics on assault. According to it, one in two women have experienced a form of sexual violence other than rape in their lifetime.
One in five women have gone through rape and one in three women have experienced violence at the hands of their partner. One in five men have been victims of sexual violence other than rape, and one in two transgender people have been sexually assaulted in their lifetime. 
Furthermore, the post highlighted that just because the partner consented to one activity at one time does not mean that they gave their consent for another sexual contact.
People are allowed to change their minds at any time. Consent can be withdrawn if one is uncomfortable. To ensure comfort, the best thing to do is to simply talk about it. 
Red flags within relations are often ignored when it comes to consent. Being pressured or guilt-tripped into consenting, being made to feel like one owes a sexual favor, negatively reacting to a "no," and ignoring wishes and nonverbal cues are all signs that indicate a toxic relationship. 

Myths regarding consent. (Source: Instagram)
In the same manner, the post also busted a few myths regarding consent. For starters, sexual assault at the hands of a partner or a spouse is still sexual assault. If a victim cannot fight back for some reason, it does not mean they must have "wanted it." Rather, it is a freeze response in which they are unable to react to the trauma.
Silence is not a "yes" nor is it consent. The acronym "FRIES" — Freshly given, Reversible, Informed, Enthusiastic, and Specific — covers all the basics of what consent means. 
Some key resources including the National Sexual Assault Hotline (800 656 4673), Planned Parenthood (800 230 7526), Victim Connect Live Chat (victimconnect.org), the National Teen Dating Abuse Helpline (866 331 9474), and the National Suicide Prevention Lifeline (800 273 8255) were also listed out. 

Resources for Survivors. (Source: Instagram)
The post finally reminded that no one is alone. One can always reach out for help.
Franco's History of Allegations
 Franco has had multiple accusations of sexual misconduct over the last decade. The first case against him was made by a 17-year-old girl in 2014. She shared screenshots of messages from Franco that revealed he forced her to meet in a hotel room. 
Franco, 35 at the time, had confirmed those messages but argued that the age of consent in New York was 17, but also stated that he had used poor judgment and claimed he learned his lesson.
Later in 2018, his ex-girlfriend Violet Paley accused him of forcing her to engage in oral sex. The same year, the Los Angeles Times reported that five women had accused him of sexual misconduct. Two of those women sued him, but the lawsuits were settled after Franco denied all allegations.