'The Disaster Artist's Charlyne Yi Inspires Michelle Macedo to Come Out with Her Own Experience of Abuse on Set With James Franco
"It was one of the most toxic, abusive sets I've ever been on."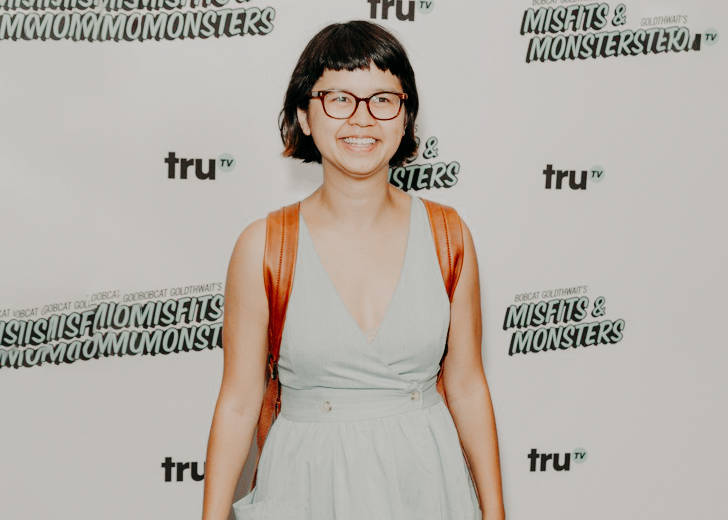 American comedian, musician, and actress Charlyne Amanda Yi recently spoke about her horrid experience while filming The Disaster Artist. The actress attempted to quit because of sexual assault allegations against director and actor James Franco, who has been subject to several such accusations in the past. 
Yi's statement now has initiated another voice to come forward, of actress and singer-songwriter Michelle Macedo. 
Michelle Macedo's Statement Against Franco
On April 10, Macedo used her Instagram platform to address the situation to her 65k followers. Using the typography feature of the app, Macedo first thanked Yi for her speaking out against Franco. Then, she stated her own personal experience.
She said that she was starring in an ensemble movie opposite him made in 2016 and that it was one of the most toxic, abusive sets she has ever been on. She continued she was shaking while writing the post as she still suffered from PTSD from the experience and from fear of retaliation from the producers. 
Further, she said that the allegations of abuse were from 2014, and her experience was two years from it, alluding to how this is a pattern for Franco.
Many people have rallied to show the actress their support, including personalities like Anna Akana, who has commented, "Love you, proud of you, and here for you baby girl."
In the captions for the post, Macedo thanked Yi again for giving her the strength to speak up regarding the issue and highlighted how she mainly had the same producers that were involved in The Disaster Artist.
Yi's Disastrous The Disaster Artist Experience
Charlyne Yi spoke out against Franco in an Instagram post on April 7. Again, as a typography post, she shared how one of Franco's peers had approached her to take part in an awareness event by sharing her story of abuse.
The mission of this event was to encourage men to hold men accountable.
She then reported having asked this person why he hadn't held Franco accountable, after which he had ghosted her. 
A day later, she made another post to shine light upon the predatory behavior that had occurred on the sets of The Disaster Artist.
She shared that because of sexual allegations against Franco at that time; she had tried to break the contract and leave the production, but to make her stay, the producers bribed her with a more prominent role in the film. 
She further stated the producers minimized Franco's behavior by calling it "so last year."
In a later post, she used James Franco's previous allegation to highlight how his position allows him to have a power imbalance with lawyers and supporters to gaslight the victims even more.
She termed these traits as a form of violence targeting the wound that had already been inflicted by previous trauma.
With the same post, she also used the opportunity to speak about how gaslighting is a dangerous act that can lead the survivors to lose their self-esteem, which can then result in suicidal tendencies. 
Franco's History of Allegations
Actor, filmmaker, artist, and writer James Franco has faced numerous allegations of sexual abuse and misconduct over the years. The first case against him was made in 2014 from a 17-year-old girl who had shared screenshots of messages between her and Franco. The messages showed Franco forcing her to meet in a hotel room. 
Franco was 35 at the time and had confirmed he had sent those messages but argued that the age of consent in New York, where the exchange of messages had happened, was 17. He had further stated that he had used poor judgment and that he had learned his lesson.
Later in 2018, Violet Paley, former girlfriend to Franco, had accused him of forcing her to engage in sexual acts while in a car. The accusation was made in a Twitter post while mocking Franco's #TimesUp pin.  
The same year, the Los Angeles Times also reported five women had accused Franco of sexual misconduct in his acting school, Studio 4. Two of the women had filed a lawsuit the following year, but they were settled, with Franco denying these allegations through his attorney.