Rapper Polo G Isn't Afraid of Flaunting His Booming Net Worth
The 21-year-old rapper's career is going from strength to strength.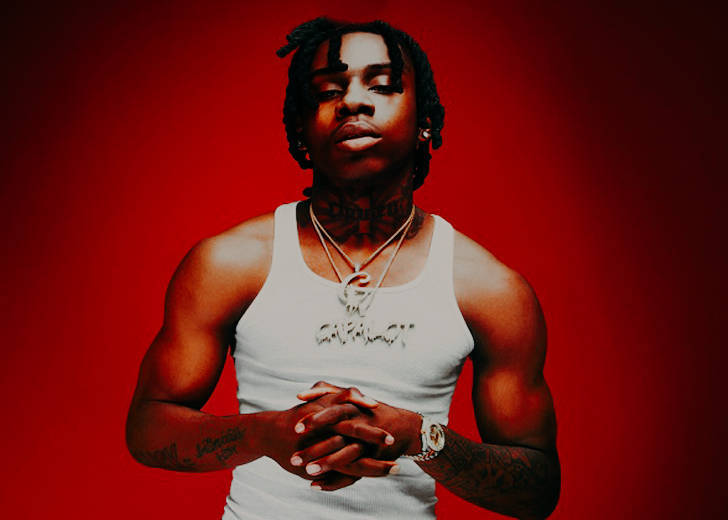 Born Taurus Tremani Barlett, Rapper Polo G has made a mark in the music industry. Although he is relatively new to the business, he has successfully achieved great heights with his albums peaking in the Billboard 200 Top 10 and his single 'Flex' hitting platinum.
Born and raised in Chicago, the rapper decided to pursue a career in music at the young age of 17. After getting an ultimatum from his mother, the rapper worked odd jobs to earn enough money for his studio time. His struggles paid off when the video of his song 'Finer Things' got millions of views on YouTube, leading his album 'Die A Legend' to break through to the Top 10 spot on the Billboard 200 chart.
Since his first hit, Polo G's career is only going uphill as his new album 'The Goat' debuted at number 2 on the Billboard charts.
His Net Worth
As of today, the estimated net worth of the rapper is $3 Million.
On October 8, 2020, the 21-year-old took to Twitter to announce that he's charging 85K for a verse and that it is only rising.
Features 85 Rackzz but the price keep goin up📈📈📈 — Polo.G🐐 (@Polo_Capalot) October 8, 2020
It wasn't a case of empty bragging either; the rapper remained humble by talking about all the hustle he had to go through before getting where he is in a Tweet that followed.
I remember doin features fa 200$;Grind Neva Stop🏆 — Polo.G🐐 (@Polo_Capalot) October 8, 2020
The rapper mentioned that he started with doing features for $200 and hasn't stopped working since then to reach the stature he currently enjoys.
On December 21, 2020, the young artist took to his Instagram to celebrate the purchase of his first house. He posted a picture of himself holding a spread of hundred-dollar bills and a video of him throwing cash down on the balcony inside his home.
In the caption, 'The Goat' artist wrote that buying his house has been one of the most significant accomplishments of his life. Furthermore, the raper wrote that after spending hundreds and thousands of dollars in rent and dealing with numerous landlords, he is more than happy to be buying his own house.
After buying his house, in February 2021, the rapper bought his mother her dream house in Atlanta. 
Polo's mother shared pictures of her house on her Instagram handle and expressed her gratitude towards the rapper in a lengthy caption.
Further, with his music soaring to new heights, the rapper was featured on Forbes magazine's '30 Under 30' list.