Polo G's Mom Stacia Mac Proudly Shares Her Son's Accomplishments on Social Media
Stacia Mac is one proud momager.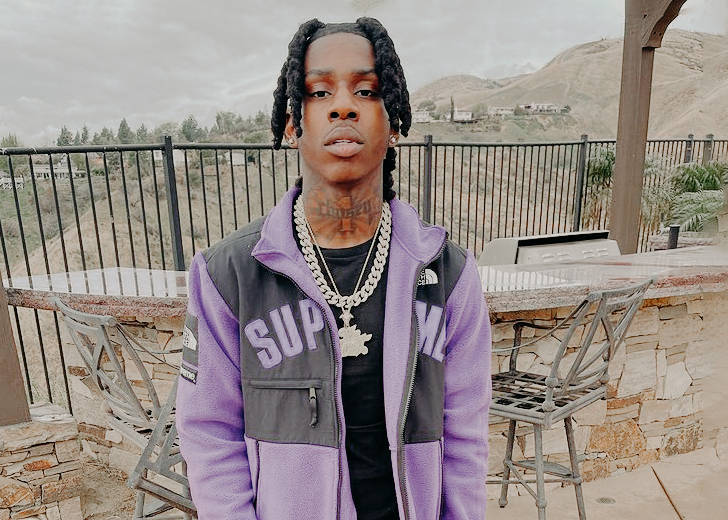 Stacia Mac, the mother and manager to Die A Legend star Polo G, has never been short of support for her son.
Recently, Mac shared a video on her TikTok where she took the famous "Woke up and chose violence" challenge to another level, by bragging about her musician son's accomplishments.
All Her Support
Looking back at the path that led Polo to be where he is now, the proud mother recalled the journey both she and her son had to take.
In her interview with DJ Booth on Feb 19, 2020, the mother shared how their story began in 2017 and detailing her journey to becoming her son's manager. 
Reminiscing, the mother told DJ Booth how on his prom night, Polo confessed he wanted to pursue a career in music instead of joining college. On hearing this, Mac gave Polo an ultimatum of a year and started supporting him head-on.
When asked what inspired her to step in as her son's manager, Mac replied that the necessity propelled her to take up the said role.
She shared that after receiving an ultimatum from her, Polo tried to fund his own music as he did not want to lean on her. He took up odd jobs and did everything that he could to afford his studio costs, often courting trouble along the way.
That is when Mac finally stepped in to help fund his studio time.
Further along, she realized that not everyone in the industry wanted her son's best; this realization triggered her protective instincts. In the sink-or-swim situation, she finally became Polo's manager.
After her decision, Mac took a crash course on being a manager and got her inspiration from other mom/managers (momager) like Sonja Norwood and Tina Knowles.
It was a crash course, the sink-or-swim situation for me...I [stepped in] to make sure my son stayed on the straight path and that he wouldn't be taken advantage of in the industry.
Proud Of Her Son
On February 4, 2021, Mac took to Instagram to express her gratitude and love for her son as she shared a picture of herself in her newly gifted home in Atlanta.
In the caption, the momager showered her gratitude towards her son for being true to his words and supported her decision to move to Atlanta. 
Furthermore, Mac shared that after showing Polo the house she wanted to live in, he didn't even think twice before buying it for her.
On March 11, 2021, the proud momager took to her TikTok to compliment her son via a video, where she bragged about Polo's achievements. And honestly, she couldn't help but appear proud of her son's accomplishments.