Wyatt Pike Dropped Out of College to Pursue Music with Parents' Support
Pike recently left 'American Idol' because of personal reasons.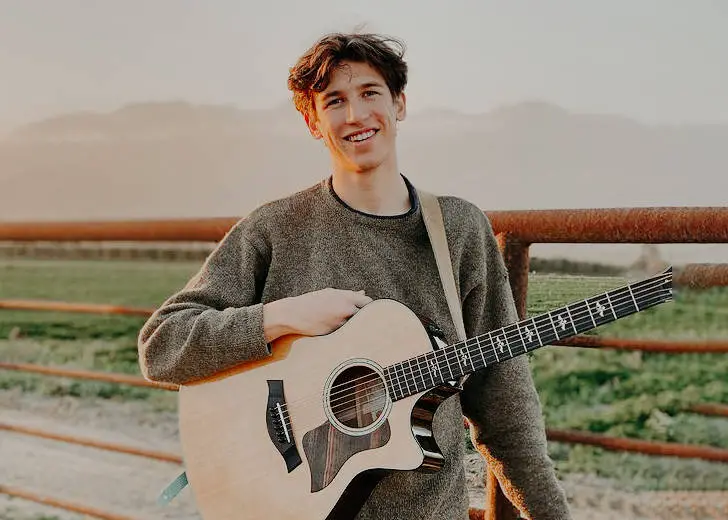 A 20-year-old young man from Utah, Wyatt Pike, had already won people's hearts through American Idol, 2021 when he performed his own song during the auditions. 
To pursue a career in music was a risky decision for the young singer. Regardless, he dropped out of business school seven days before his orientation to pursue music full time — with full support from his parents.
In an interview with the Deseret News, the newly minted star shared his journey from Business school to Music School to American Idol.
From Business School to Music School
Inspired by musicians such as Anders Osborne and Phoebe Richards, Pike had always been interested in music. From a young age, the Utah singer has been playing guitar and doing gigs where possible.
Influenced by Ed Sheeran and his success, Pike had been planning to drop out of high school when he was just a sophomore but stayed following his parents' advice. 
He eventually halted his studies when he reached college. Earlier, he had planned to pursue a career in business in college as it was a safer route than music.
The singer had also enrolled in the College of Charleston but left at the last moment when he realized he would never be happy pursuing something he was not passionate about.
His supportive parents completely understood his decision and encouraged him to follow his passions. After taking a year-long gap, Pike started working in his hometown.
He started working at a radio station in Park City and had his first gig in a ski lounge. Always interested in songwriting and production, the singer released his first extended play record (EP) Brand New Boy in 2020.
Amidst all this, Pike applied for Berklee College of Music to professionally pursue his career as a singer. However, because of the coronavirus pandemic, the 20-year-old has been taking virtual classes. 
Journey to American Idol
During his second semester online, Pike was scouted by American Idol casting agents through his videos on social media. For his preliminary audition, he performed covers of Rihanna and Black Keys songs.
He gave his auditions from his apartment room during the pandemic; however, he went to Ojai, California, for his official auditions.
There, Pike took an enormous risk, and he performed his original song, 'Best for You,' which he had written for his younger sister, Hazel. Following his sister's battle with mental illness and his own anxiety, the Utah singer had written the song for strength.
He claimed he sang his original song because it is who he is and what he feels like, and he wanted the judges to feel the same. 
Pike impressed all three outstanding judge panels of this season, Katy Perry, Luke Bryan, and Lionel Richie, and got the 'Yes' from all the judges. 
Pike Left American Idol for Personal Reasons
With his impressive performances, Pike had reached the Top 12 in season 19 of American Idol. However, on the first live performance of the season on April 12, 2021, host Ryan Seacrest opened the season with the news that the 20-year-old had left the show. 
Pike took to his Instagram to address the same issue on April 15. He posted a picture of himself sharing the unfortunate news.
The singer said that he left the show because of personal reasons and wished the remaining contestants good luck. He showed his gratitude as well by thanking the show for the opportunity and fans for all the love and support.