Wolfgang Van Halen Is Fed up With Taunts Targeted Towards His Weight
Wolfgang Van Halen is at the receiving end of hate comments for nepotism and his weight.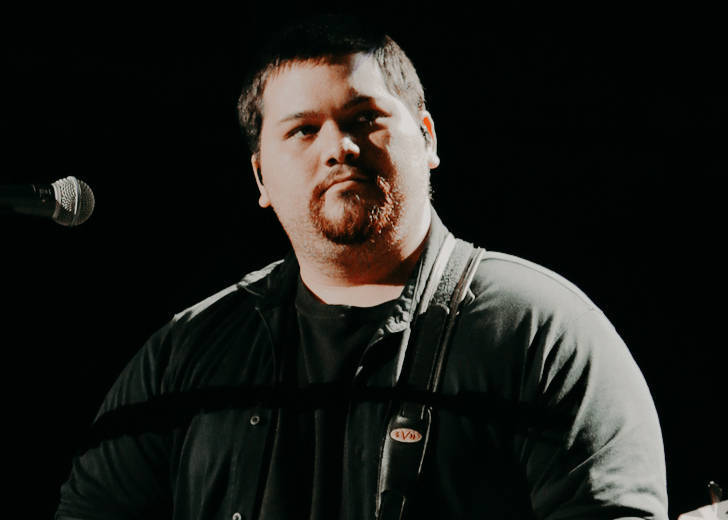 Wolfgang Van Halen gets a lot of flak for being a product of nepotism. Wolfgang is the only son of Rock & Roll Hall of Fame member Eddie Van Halen and has been the bassist in his band, Van Halen, since 2006. While he has a flourishing career, he is often a subject of hate for his body weight.
The thirty-year-old musician recently dropped his EP Don't Back Down. Though Wolfgang was expecting hate for not matching up to his father's stature, he was bashed for not keeping his weight under check.
The Saga of Hate Comments
In August 2020, Wolfgang casually tweeted that he had just finished doing "adult" things like vacuuming the living room and the couch cushions. While most of the comments were light-hearted, a displeased user, however, targeted his supposed privilege.
Who cares, your just a nepotism freak. — Leo Lawson (@keeney848) August 17, 2020
In response to it, Wolfgang tweeted that if they want to insult him, they should at least use proper grammar. The tweet further stated that jokes and insults regarding nepotism and body weight, living in the shadow of his late father, are a dead horse. He concluded his tweet by sarcastically urging his haters to be more creative.
Also, while we're on the topic...

Can ANYONE come up with some kind of insult that doesn't involve nepotism/living in the shadow/fat jokes? I feel like that horse has been dead for quite some time. I'm starting to feel like the people who hate me aren't very creative 😢 — Wolf Van Halen (@WolfVanHalen) August 17, 2020
The fat-shaming comments that Wolfgang receives started way back in 2007 when he had just joined his father's band. Around the same time, People had published a feature 'I Know Why I'm Fat' on the sixteen-year-old musician and his family, wherein Wolfgang was seen to have difficulty with controlled proportions while being on a diet.
His mother, Valerie Bertinelli (Emmy Award-winning actress) at that time, had just put herself on a diet and successfully lost 10 lbs in a matter of three weeks, which is why she put Halen on the same diet.
Continuing on the Path of Weight Loss
While there has been no concrete record of how much weight Wolfgang has lost, it is speculated that he follows a diet regiment considering his before and now pictures. The musician, who turned thirty on March 16, 2021, celebrated his birthday by feasting on the miniature cakes that bore the logo of his new solo project.  
In August and September last year, he made a post on Instagram stating how much he adores his mother's cooking. Knowing Bertinelli is still on a diet, it would not be a stretch to assume that Wolfgang is on one too.