Radiohead Posted a Famous Track from 'In Rainbows' on TikTok but with a Dystopian Twist
Radiohead joined TikTok on April 1, 2021, and has been posting cryptic videos. The band recently posted a video featuring lines from a track of their "In Rainbows" album.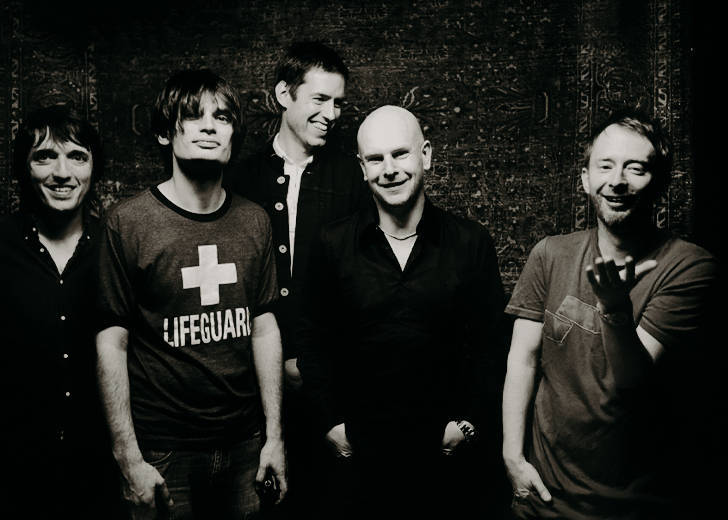 Radiohead, the rock band behind the iconic song 'Creep,' joined TikTok on April 1, 2021. Thom Yorke, the band's vocalist, and songwriter is well known among fans for his dislike towards platforms like YouTube and Spotify. And because of it, many were wondering if the account was just an April fools' joke since the date aligned perfectly.
The account is verified and soon dispelled any doubts regarding the account's authenticity. Radiohead has remained active since joining TikTok and recently uploaded a cryptic video of Chieftain Mews narrating, a section of their 'Weird Fishes' track from their album In Rainbows. 
To add a more mysterious flair to the clip, Chieftain Mews, known for his trademark bald cap, has a head full of hair waving around as if he's underwater. And during the entire clip, a fish keeps on swimming into his chest and disappearing on loop.
Radiohead's Cryptic TikTok Clips
Since joining TikTok at the beginning of April, Radiohead has posted multiple cryptic videos, all of which feature Chieftain Mews delivering news. His desk has his name written on it, and behind him is the band's logo.
The clips are all in black and white, except for a rainbow on the top part of the Radiohead logo. Mews's voice is deep and rich, and the video has a grainy/noisy look to it. But Radiohead's dystopian touch doesn't stop there. Every once in a while, shrill and disturbing sounds play in the background.
Radiohead's first clip on TikTok featured Chieftain Mews just talking to the camera after a mysterious voice instructs him to say something. Mews asks the voice what it wants him to say before saying tick tock repeatedly. "Tick Tock tick tock tick tock tick tock. This is your wake up call. Have a good day."
Their other videos have been equally cryptic, with one being nothing but Mews repeatedly saying 'Hello' to the camera while disturbing music plays in the background. Another one featured their most significant hit, 'Creep,' which was slowed down.
Radiohead On TikTok
Waves of indie artists have joined TikTok as it has established itself as a platform where artists can gain exposure and generate revenue. It's still unclear why Radiohead joined the platform. Many fans have speculated that it's to tease their next work.
Backing up that idea is Radiohead guitarist Ed O'Brien's assurance about the band reconvening to make a new album. The guitarist had told NME that everyone in the band was doing their own thing but would plus back into Radiohead when they felt it was time.
So far, their content on TikTok has either just been purely mysterious, or an homage-esque video to their past works. There have been no announcements regarding Radiohead's next project, and it's entirely possible that the band joining TikTok had no deeper meaning.