Dave Mustaine's New Autobiography Is Titled 'Rust In Peace: The Inside Story Of The Megadeth Masterpiece'
Dave Mustaine's new autobiography 'Rust In Peace: The Inside Story' is set to release on September 8th, 2020. This article talks about the book and what readers can expect.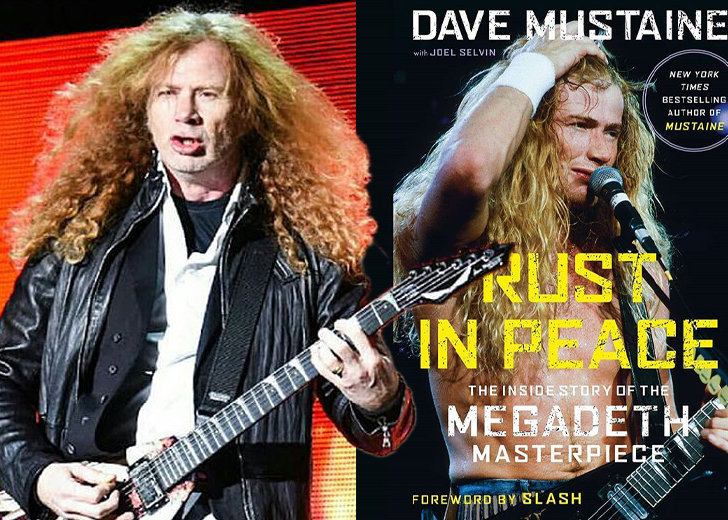 Megadeath frontman Dave Mustaine has announced the release of his new autobiography 'Rust In Peace: The Inside Story Of the Megadeth Masterpiece.'
In an official statement from Megadeth, the biography was announced on 17th July 2020. The book is set to be "released on September 8th of this year."
According to Megadeth's official site, the book will delve into the "music landscape of the late eighties-early nineties" and focus on the development of the band, its success, failures, and subsequent breakup. 
Guns and Roses guitarist Slash in the band's press release wrote, "'Rust in Peace" put Megadeth on the map. It made Megadeth a household name. I certainly understand why every important 'Rust in Peace' anniversary is celebrated as a pivotal moment for both Megadeth and for heavy metal."
In a conversation with Metal Hammer magazine, Mustaine described what the record meant for the band and the metal community back then when metal music was just evolving.
[..] This was one of those records that helped fuel the prog metal scene too. A lot of people have said that over the years, and I used to think, What are you talking about? but when I listen to it now, I totally get it.
"Listen to the odd time signatures in 'Five Magics'. I guess we started a lot of that stuff. It's flattering to me because I can hear my influence in thrash and speed metal and I guess we influenced some other stuff, too, along the way," Mustaine referenced the band's success. 
Previously, Mustaine and New York Times journalist Joe Layden have co-written an autobiography titled 'Mustaine: A Heavy Metal Memoir.' The UK edition of the book titled 'Mustaine: A life in Metal'  hit stores in the United Kingdom in September 2020. 
Megadeth has been currently recording its unnamed new album. During the streaming event held on June 12 for the band's tour named 'Metal Tour Of The Year,' Mustaine revealed that they had recorded 18 new songs and the band-members, Dirk Verbeuren (drums) and David Ellefson (bass), had just finished their parts.
In the event, Mustaine also gave his verdict on the status of the new album in the band's discography. He suggested the upcoming album ranked "probably in the top four records." 
The book is available for pre-order at the official site: www.megadeth.com.