Megadeth's David Ellefson Talks New Album & Self-inspiration
Here, we take a look at the songwriting process of Megadeth as revealed by the band's bassman and songwriter, David Ellefson. A brief overview of Ellefson's career and the infamous feud with Mustaine also discussed.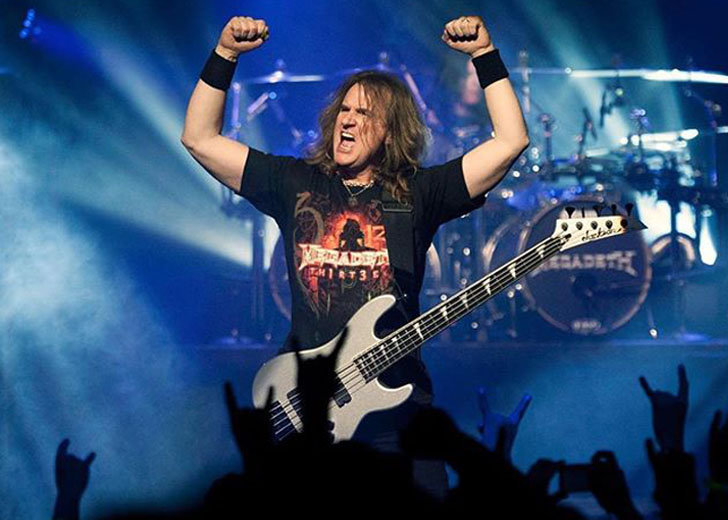 For those who have followed the career of the American thrash metal band Megadeth, David Ellefson is no stranger. 
Born and raised in Jackson, Minnesota, he started mastering the bass guitar through the club scene of North America. His passion for music then led him to lead several bands before relocating to Los Angeles.

Journey With Megadeth
A young David Ellefson who was playing "Runnin' With the Devil"  by Van Halen in his apartment suddenly heard "Shut Up!" and a loud crashing noise—it was a ceramic pot thrown by Dave Mustaine towards his friends' window air conditioner.
Mustaine lived right above Ellefson. After the duo met for beer and shared their musical ideas with each other, their journey began as Megadeth. 
The heavy metal band formed in 1983 with Ellefson on Bass, Mustaine on vocals and guitars, Gar Samuelson on drums, and Chris Poland on Guitars.
The band had a heaviness and dexterity to their songs that were not seen in any other band at the time. It gained commercial success through their second album, 'Peace Sells… but Who's Buying?'.
In 2005, Ellefson and Mustaine had a feud over the rights to the Megadeth name and royalties which led to former filing an unsuccessful lawsuit.
The duo then met in Christmas 2005 to sit down and talk about the issues between them. Later, in 2010, Ellefson joined Megadeth not as an equal, but as a salaried member in order to preserve their friendship. 
After his hiatus from Megadeth in 2002, Ellefson had formed the heavy metal outfit F5 with guitarist Steve Conley and drummer Dave Small. Guitarist John Davis was later recruited.
The band went on to release their first album titled "A Drug for All" in 2005.
Other Bands
Ellefson has also been involved with bands such as Soulfly, Avian, Temple of Brutality, Killing Machine, Ministry, Hail! Altitudes and Attitude and Metal Allegiance. 
Currently, Ellefson is heavily involved with Megadeth's recording for their yet unnamed album. 
How does Megadeth Inspire themselves?  
In an interview done remotely with Loudwire about their new album in July 2020, the bassist opened up about their songwriting process and how they drew inspiration from their previous albums.
 "We almost inspire ourselves, which is a weird place to be because if all you listen to is you, you can also get stagnant. So it's not that," answered Ellefson. 
But the longest-serving member of Megadeath was adamant about keeping their music original. "Same time one of the things we're deliberate about is not to repeat ourselves," he explained. 
In the same interview, Ellefson also talked about how the production of their upcoming  (which is unnamed) album had to be shut down once Mustaine's cancer treatment started. 
Upon the recovery of the lead vocalist, the band had done the European 'Killing Road' tour alongside the band Five Finger Death Punch in January 2020. 
Later, the veteran bassist gave an interview with Metal-Rules and said that the new album was "insanely progressive." He also praised drummer Dirk Verbeuren's contribution to the album.