All You Need to Know About Fivio Foreign
Fivio Foreign became popular after his track 'Big Drip' went viral.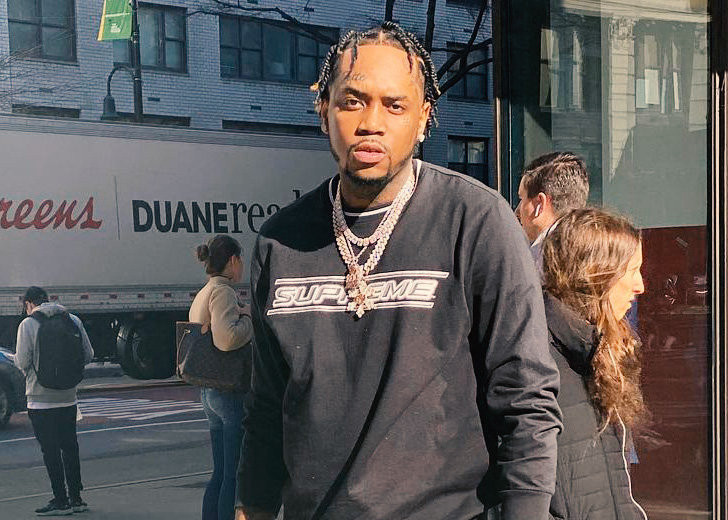 Fivio Foreign rose to popularity after his song 'Big Drip' went viral. Since then, the rapper has released several more songs including 'Bop It,' 'Drive By,' and 'Richer Than Ever.'
Here are some interesting facts about Fivio Foreign:
Won't Do Music For Long
In an interview with XXL, the 'Big Drip' hitmaker revealed he didn't plan on sticking to making music for long. He shared he would drop a single album before quitting, saying that rapping was too much work.
One album, one and done, I'm outta here. I ain't tryna be rappin' for mad long. Shit's mad work.
His Dream Job As A Child Was To Collect Rocks
Fivio grew up in Brooklyn listening to rap. He also shared that he had been rapping for as long as he remembered. But aside from making music, he had a different dream job as a kid — he wanted to collect rocks.
Fivio also shared that he didn't know why he was doing it and that he knew nothing about them but just liked to pick them up and keep them.
Arrested For Possessing Defaced Firearm
Fivio Foreign, whose actual name is Maxie Lee Ryle, was arrested on April 21, 2021. The Daily Voice reported on the arrest that took place following an alleged foot chase with New Jersey police.
Sgt. Howard Ginsburg asked to see Fivio's driver's license after the rapper had left his 2018 Mercedes Benz running in a no-parking zone on Lemoine Avenue at Bruce Reynolds Boulevard. Instead of complying with Ginsburg's request, Fivio walked away.
The sergeant stayed with the car while officer Gabriel Avella tracked down Fivio and gave chase after the latter began running. The officer grabbed Fivio in a parking garage, with the following struggle resulting in a .25 caliber handgun dropping from the rapper's waistband.
Fivio was charged with weapons possession, having a defaced firearm, and resisting arrest.
Charged With Assaulting His Pregnant Girlfriend
This isn't the first time Fivio has been arrested. Back in October 2020, the rapper had been charged with assaulting his pregnant girlfriend at a luxury apartment complex in Edgewater.
According to the Daily Voice, the victim said Fivio punched her in the back of her head, kicked her and hit her with a glass bottle before pushing her into the hallway naked.
Fivio denied the allegations and made a series of tweets, saying he and his girlfriend Jasmine were just having an argument. He also added that it wasn't his girlfriend who reported the incident, but nosy neighbors.
In relationships people argue and have disagreements, Whoeva kno is kno we been argue'n we argue & we Weill always argue. It's juss unfortunate dat I have nosy ass neighbors who can't mind dey own business. Wasn't da 1st Tyme and won't b da last. — Fivio Foreign (@FivioForeign) October 16, 2020
Jasmine too made a similar statement through her Instagram.
I did not call the police of Fivio, I did not press charges and I did not want the father of my children in jail. A situation happened in our home and a nosy neighbor called the police.
Fivio's Net Worth
According to Celebrities Income, the rapper has a net worth of $1.3 million. He is signed to Colombian Record and Richfishes Records.
He was featured alongside Sosa Geek in Drake's Demons. It was his first song that charted on Billboard.