DJ Khaled about His New Album 'Khaled Khaled' — 'This Is My Legacy'
DJ Khaled's new album is 100% done as per his announcement on social handles.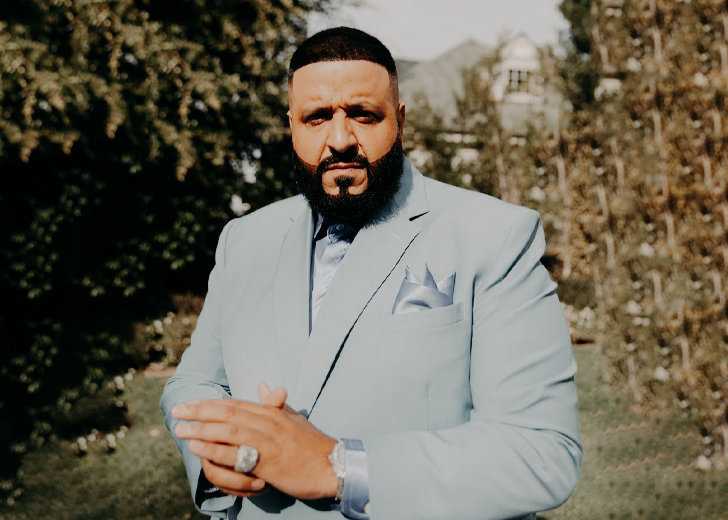 DJ Khaled's new album is 100% done as per his announcement on social handles, and what's more, his 12th album Khaled Khaled will be released on Friday, April 30, 2021, by We the Best Music, Epic and Roc Nation. 
On Tuesday, April 27, 2021, in an announcement made on his Twitter and Instagram, he promised his followers he would come to them with the album cover next. Also, this time he will not be the only Khaled on the project. 
Following the release date announcement, he revealed that both his kids would be taking a leading role in the recording.
"Executive produced by Asahd Khaled and Alam Khaled," he penned on Twitter. It is most likely that the album was named after the kids. Albeit, his full name is Khaled Khaled too.
The tweet came with a clip where the father of two was on his knees, praying, while both is sons stood on either side. This just so happens to be the album cover as well, the older Khaled revealed on Instagram. 
This my name. This is my legacy. This my COVER. Time to bring MORE LIGHT.
The post that featured a still from the tweeted clip announced he had a gift to share with the world and could not wait. But then again, he could not share it with the world just yet because he had to sign an NDA. 
As for the album itself, Vulture reported that the album would feature more of Khaled's besties, namely JAY-Z, Megan Thee Stallion, Post Malone, 21 Savage, Justin Timberlake, Lil Wayne, Lil Baby, DaBaby, and Puff Daddy.
He even shared a screenshot of him missing out on a Facetime call with Bieber and Timberlake after they submitted their vocals. At the time, Khaled had announced that the album was 99.15% done. 
According to yet another Instagram post, the LP set to drop on Friday will come with thirteen tracks. Not just that, his 28.8 million followers on the platform have also been privy to a few sneak peeks into the much-hyped album.
Apart from Khaled and possibly the producers, Kanye West is one of the few people who have heard the new album before its release.
West had dropped by the Khaled residence unannounced early one morning and played some of his tunes. The DJ, in response, played his new album for the rapper. 
"You know when you get this expression that it's sounding AMAZING! this album GODS HANDS IS ALL OVER IT," he wrote in the captions alongside a snap of West engrossed in the new album.
Oh, and West also had some eggs and vegan bacon with ketchup when he was there; just a side note that Khaled insisted on both of his recent posts featuring the Runaway rapper.