Big Freedia Brought Her 'Bounce' to Mainstream Music — Discover Her Net Worth
Dubbed 'The Queen of Bounce,' the singer elevated bounce music to another level by collaborating with the likes of Beyoncé and Drake.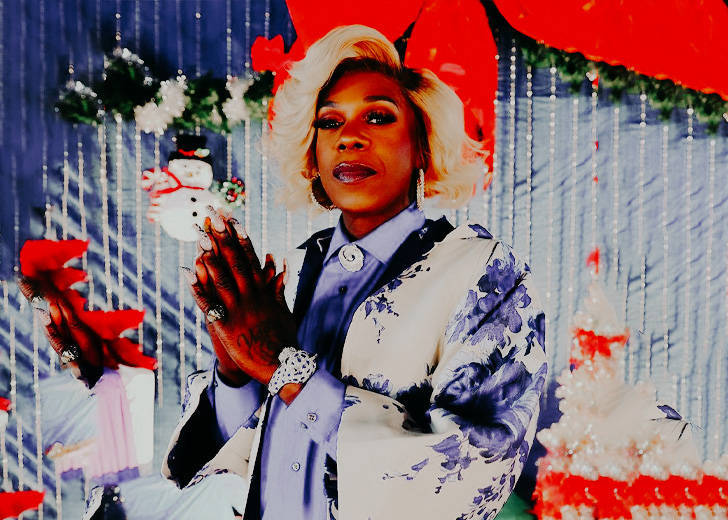 Freddie Ross, who goes by the name of Big Freedia, is a leading artist in bounce music. Hailing from New Orleans, she has been dubbed as 'The Queen of Bounce Music.'
Throughout her twenty-plus years of making bounce music, she has made many hit singles. In the more recent years, Freedia has even worked with some of the music industry's biggest names, including Beyonce, Drake, Kesha, and Lizzo.
However, her bounce music isn't just about contagious energy and party vibes. According to her, it is a part of the New Orleans culture and; she is proud to represent her city through her musical creations.
From Gospel To Bounce 
Big Freedia is a worldwide ambassador for bounce music. But, before the self-anointed Queen diva made bounce music, she started her musical journey with gospels.
In an interview with The Queer Review, the bounce artist opened up about how choir and gospel music set her on the path she is today. 
Back then, I was involved in the choir and doing gospel music. I was just really into it, and through it I was able to survive in the neighborhood. My mom gave me a place to go in church, which was my outlet.
As a queer person, she went through a lot of challenging situations back in the days. During those times, she took an escape to music to continue on. To this day, Big Freedia uses music to cope up with losses and to spread love. 
Big Freedia started making bounce music in 1999 and has carried the genre to mainstream music.
'Big Freedia Bounces Back'
As Big Freedia released one hit single after another in the 2000s, she started gaining recognition as one of the leading artists for bounce music.
In 2013, Fuse created the reality show Big Freedia Bounces Back (previously titled Big Freedia: Queen of Bounce). The reality show's first episode aired on October 2, 2013, and has since become one of the network's most-watched shows.
The series has six seasons, with the last season airing in November 2017.
'Freedia Got A Gun'
While Big Freedia Bounces Back captures her journey from a New Orleans artist to the Queen of bounce music, her other documentary, Freedia Got A Gun, explores gun violence in her city, New Orleans.
In January 2018, she lost her younger brother, Adam Ross, in a shooting incident. Freedia, who is a shooting survivor herself, says that the incident/s changed the way she looked at life. On top of exploring the issue, she hopes to help as many people as possible through her documentary.
Collaboration With Other Artists
Coming back to her music, Big Freedia is responsible for bringing bounce music to many people's attention. The genre, now incorporated into various other genres, wouldn't have been possible without her efforts and collaboration with other artists.
Her first collaboration that put her name and the genre she's known for out there for most people to see was Beyonce's 2016 Grammy-winning single 'Formation.'
Following that song, Big Freedia has been featured in other artists' songs like Drake's 'Nice for What.' She also teamed up with Kesha to release their pop single, "Raising Hell." Her net worth, according to The Celebrity Networth, stands at $4 million.