At 13, Rapper YNW BSlime Is Following His Older Brother's Footsteps As A Rapper
YNW BSlime is one of the youngest and talented American rappers. He is following the footsteps of his older brother, YNW Melly, who is an inspiration to him. As of 2020, he is 13 years old and goes by the real name of Brandon King. He hasn't revealed anything about having a girlfriend.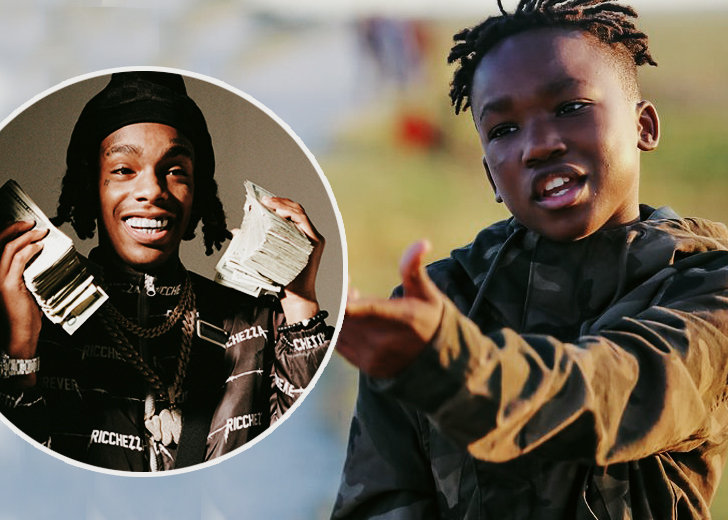 YNW BSlime is enjoying the limelight as one of the young rappers in America. The Florida-born rapper rose into fame after his debut single titled 'Hot Sauce' amassed 890 thousand views on his self-titled YouTube channel, which has more than 730 thousand subscribers as of November 23, 2020. He has since managed to release numerous music videos in the rap genre.
However, the young artist didn't just decide to become a rapper. He got some helping hands in the pathway from his older brother, YNW Melly—a highly talented rapper on his own. Melly launched his younger brother through his YNW brand. Moreover, YNW Melly also helped his younger brother by collaborating with him and teaching him many different rap genre skills.
Now, let's look into the young rapper's info, personal life, and more!
How Old is YNW BSlime? What Is His Real Name?
Hailing from Griffith, Florida, the young and talented American rapper YNW BSlime was born on April 11, 2007. And though he likes to be called YNW BSlime on-stage, his real name is Brandon King.
YNW BSlime, who was raised by a single mother, came from a financially backward family. He has two siblings: a sister, and a brother named Jamell Maurice Demons (b. May 1, 1999)—known as YNW Melly.
YNW BSlime's Elder Brother is Also a Renowned Young Rapper
YNW BSlime's elder brother, YNW Melly, was into music since his childhood. He listened to singers like Chris Brown and Michael Jackson and got inspiration from them. He began to take small steps and eventually became a local star while still in high school.
Unfortunately, the rising fame came alongside some serious trouble as he was sent to prison for a case of assault. However, instead of being sad and depressed, he spent time in prison to focus more on his career as a rapper. After getting out of prison, YNW Melly began to record several songs and release them one by one.
Subsequently, he started to gain a lot of listeners, which helped him to amass healthy limelight. In August 2018, he released his debut mixtape entitled 'I Am You', which contained 15 songs. He even gave tribute to some famous rappers through his mixtape, including Wiz Khalifa and Gucci Mane.
Does the Young YNW BSlime Have a Girlfriend?
The talented young rapper, YNW BSlime's personal life ends where it begins. Why? As a public figure, everything related to him is known among the public.
His Instagram profile contains minimal posts, where he only posts things related to music. However, on a YouTube video of Vicky, released on June 1, 2019, the 13-year-old rapper revealed that he has a crush on a girl—whom he found on Instagram—and is much older than him.
Adding more to his statement, YNW BSlime shocked both his and Vicky's followers as he told her that his crush is none other than his big brother, YNW Melly's girl.