Ariana Grande's 'Thank U, Next' & 'Sweetner' Relates To Ex-Boyfriend Death & The Manchester Bombing
Ariana Grande's fifth studio album, Thank U, Next, left quite an impression in the music industry. Breaking records on Billboard and Spotify, the album took no time to mark its successful position. But, the inspiration behind the album is more of a sad story that has been buried in the pop tunes of the songs.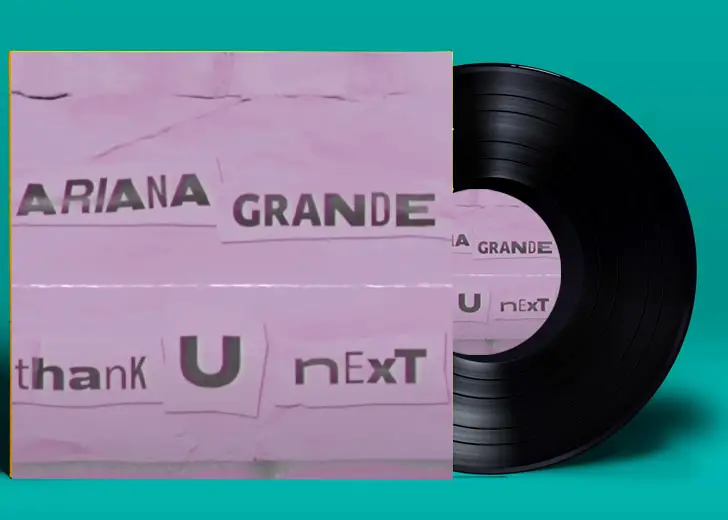 Remember when Ariana Grande took us on a rollercoaster of emotions with her fifth studio album, Thank U, Next in 2018?
Considering everything she went through that year from the death of her ex-boyfriend to the bombing of her concert venue, it was only feasible for the fans to expect the melancholy tone in most of the songs in her upcoming album. But, as much as we anticipated the album to be a never-ending wave of sad tunes, Ariana took the help of music to inspire herself and her fans to cope up with pain in life.  
Ariana Grande's 'Thank U, Next' Broke Records On Billboard And Spotify
It could be said that out of all Ariana Grande's albums, Thank U, Next occupies a special place in her career. She put together the album after she mourned the death of her ex-boyfriend, Mac Miller, and went through a separation from her then-fiance, Pete Davidson. 
When the album's title track was released as the first single on Nov. 4, 2018, it debuted at no.1 on the Billboard Hot 200 and remained there for consecutive two weeks.
In the album, she thanked her exes for the experiences she gained from their union. The album revolved around her expression of love, patience, and pain.
Following the introduction of the title track 'Thank U, Next' in February 2019, the singer released her second single, '7 Rings' on Jan. 18, 2019, and the third single 'Break Up with Your Girlfriend, I'm Bored' on Feb. 8, 2019. The album was released on the same day as the third single.
Having sold more than a million copies worldwide, Thank U, Next became 2019's eighth best-selling album globally. 
Incidents That Inspired 'Thank U, Next' Is Pretty Sad, Actually
As much as the album was a smooth success, there is no denying that the songs were born from rather tragic episodes of Ariana Grande's life.
When a fan asked her about the album on Twitter, Grande revealed that the inspiration came from the "worst weeks" she faced.
yes lol. the whole thing takes place over the course of like 3 of the worst weeks of my life. we brought as much light to it as we could tho. — Ariana Grande (@ArianaGrande) November 24, 2018
The Manchester Suicide Bombing
Following the suicide bombing incident that took place at her concert venue in Manchester on May 22, 2017, Grande gradually tried her best to heal from the trauma she faced. She even got engaged to her then-fiance, Pete Davidson, in June 2018, only two months after dating. She also coped with the symptoms of post-traumatic stress disorder (PSTD). 
Talking to Ebro Darden on Beats 1 New York studio in August 2018, Grande related to how she suffered after the bombing and said she "wanted to do something to make people feel good." Thus, she created the song 'Get Well Soon,' which she said was "about being there for each other and helping each other through scary times and anxiety."   
Further, she also talked about the importance of unity and positivity and implied that we should not let "the terrorists" to benefit out of our fear.  
The song was released on August 17, 2018, as a part of her fourth studio album, Sweetener. 
aaaa
Mac Miller's Death
But just when she was trying to venture into a happy relationship, she was struck by the news of her ex-boyfriend, Mac Miller's death.

Ariana Grande with her late ex-boyfriend, Mac Miller (Credit: Ariana Grande's Instagram)
He died on Sep. 7, 2018, due to an accidental drug overdose that involved Fentanyl, cocaine, and alcohol.
How Ariana Grande's 'Thank U, Next' & 'Sweetner' Relates To Mac Miller's Death & The Manchester Bombing?
People speculate that two of her album's songs, 'Imagine' and 'Ghostin,' are directly and indirectly related to her late ex-boyfriend, Mac Miller.
Ghostin's lyrics, in particular, has elements of apology and appreciation at the same time. It is thus believed to be based on the support Ariana then-fiance, Pete Davidson, provided to her when she was mourning the death of her ex-boyfriend, Mac Miller.
Unfortunately, Ariana and Pete soon ended their relationship by breaking off their engagement in October 2018. 
Who is Araina Grande Dating Now?
Ariana Grande is dating Dalton Gomez, a real estate agent. The two have been dating since January 2020, according to a source of  People.