Al Jazeera America's Former Reporter Stephanie Sy Husband & Parents | Bio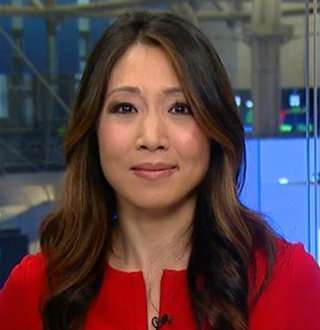 Former reporter of Al Jazeera America, Stephanie Sy was once tied into a sacred bond of love and also graced a beautiful child from the marriage. Alas, that bond of love shattered after the divorce with her first husband. But she found the breeze of love once again in her life after she met her second husband.
American news anchor Stephanie Sy is best known as the former reporter for Al-Jazeera English. She works as a news reporter for Yahoo! News and as an anchor for CNN International Commercial. She also serves as the host of the Carnegie Council Ethics Matter interview series.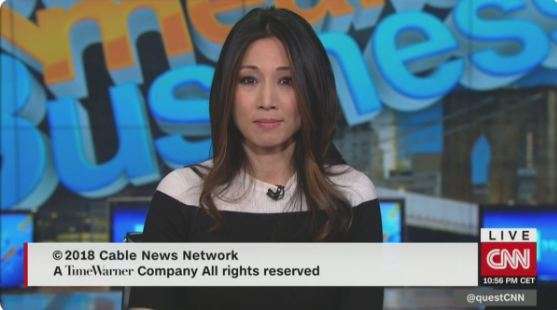 CNN: Stephanie Sy anchors for Quest Means Business on CNN International (Photo: Twitter| 29 January 2018)
Previously, she worked as an anchor for ABC and CBS News. She also served as an on-air reporter for WTKR-TV and WBTW-TV.
Stephanie Sy Bio Include Ethnicity, Parents, Height & Age
Born on 16 January 1977 at Southern California, Stephanie Sy stepped into this world as the daughter of parents Li Sy and John J.
Sy's parents are San Marino native; her father is a certified public accountant while her mother is a real estate broker for Coldwell Banker. Coming to her ethnicity, no details are outed yet, but she definitely belongs to an Asian background.
Discover: Michael Shure Bio: Family Man With Wife Plus His Height And Net Worth
Regarding her education, she graduated with Bachelor's of Arts in International Relations and Environmental Studies from the University of Pennsylvania.
Stephanie Sy Currently Juggles Three Different Jobs All At Once
After graduating from college, she started her professional career as an on-air reporter for WBTW-TV in 1999. Soon, in 2001 she started working as an on-air military reporter for WTKR-TV.
Starting off in the broadcasting career, she found her big break when she bagged a job at ABC News in 2003. She served as a correspondent until 2012 covering all ABC News platforms including World News, Good Morning America, and Nightline. She also worked as an anchor covering daily news briefs and live breaking news.
In 2013 she achieved another big job as an anchor and host for Al Jazeera America. In Al Jazeera America she served as the lead anchor for a regular two-hour morning news program. She covered breaking news on Nelson Mandela's funeral, Charleston Church Massacre, Supreme Court's same-sex marriage decision and many more. Al Jazeera America played a prominent role in her success in the news industry, but sadly she left the network on 2016.
More from Al-Jazeera: Dena Takruri Bio And Personal Life: Single Or In A Relationship? Also, Height And Parents
After this, she involved herself in various networks including as a guest anchor for Yahoo in 2016, as a Special Correspondent for PBS News in 2017, and as a news anchor for CBS News.
With years of experience, she presently serves as an anchor for CNN International Commercial since 2017, News Reporter for Yahoo! News since 2017 and host of Carnegie Council Ethics Matter interview series since 2015.
Stephanie Sy's Salary Reveal
Working on various networks, it's of no surprise that she earns a handsome amount of salary annually from all the platforms. As a former reporter for Al Jazeera America, she used to earn an average estimated salary of $160,000/ yr.
Currently serving for CNN, she is estimated to earn an average salary of $69K -$99K/ yr. While at Yahoo! News she earns an average salary of $53K - $58K.
After Divorce, Stephanie Sy Found Love Again With -- Second Husband?
Moving onto her love life, the gorgeous reporter with a height of 5'2 inches, faced a broken marriage once but was re-ignited with love once again.
After the divorce from her first husband (reason not disclosed yet), she is now married to David Jensen Ariosto since 17 June 2017. David is a supervising producer of NPR's All Things Considered. The wedding ceremony took place on a bluff overlooking the Pacific Ocean at Point Dume in Malibu.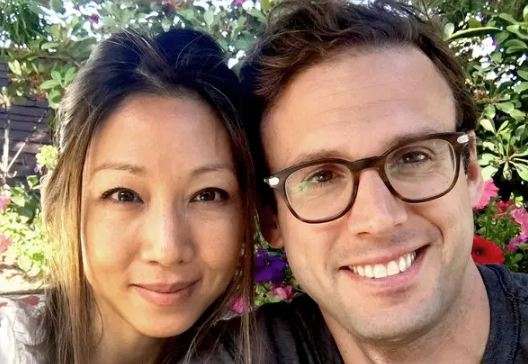 Second Husband: Stephanie Sy takes a selfie with husband David Ariosto (Photo: The New York Times)
From her previous marriage, she graced a beautiful child named Isabel into this world. She loves her child a lot and even tweets about her sometimes.
Find Out: Libby Casey Age 42 Bio: Planning Baby After Wedding With Husband?
Stephanie once shared a tweet in 2013 mentioning that she tried gender-neutral parenting to raise her daughter. But it failed when her ex-husband brought her daughter a barbie haha. It's definitely not easy to raise your child gender-neutrally living in a society filled with internalized gender stereotypes and role-characterizations!
Presently, she is leading a happy family life with her second husband and beautiful daughter!
---