Eugene Robinson's Married Life With Wife Avis Collins Robinson - Know His Bio & Family Details
Know About Columnist Eugene Robinson's Married Life With Wife Avis Collins Robinson, Along With His Salary, Net Worth, Education, Children And Family Life.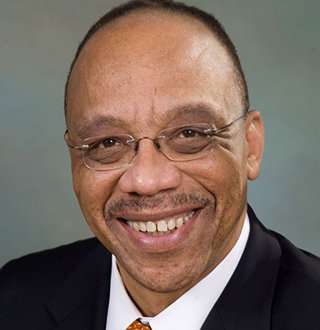 Newspaper columnist Eugene Harold Robinson, famous as Eugene Robinson, enjoys a prosperous personal life. The associate editor of The Washington Post has been married to Avis Collins Robinson, the President, and CEO of Washington Metropolitan Scholars, since September 23, 1978.
Happily Married Since 1978
Since getting married in September 1978, Eugene and his wife Avis have been relishing a very happily married life.
The couple prefers to keep their married life private; however, their togetherness for over 4 decades shows how beautifully they have handled their married life.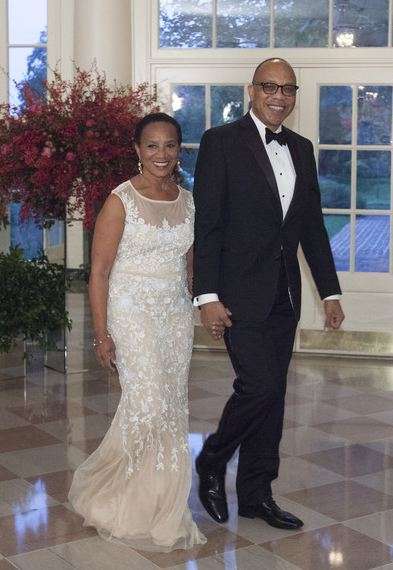 Eugene Robinson and his wife, Avis Robinson. (Photo: Zimbio)
Together, the power couple has two children: Aaron and Lowell Robinson. Aaron is an attorney serving Berkeley, CA.
Adding to that, Eugene and his family live in Washington, D.C. They also own a home in Arlington and often make their visits there.
Eugene's Wife Does Not Have Social Media
Eugene's wife, Avis, an artist (painter), does not manage any social media handles. Because of that, not many details about her day-to-day life is known.
That being said, she is American by nationality and black by ethnicity. Professionally, she is a skilled painter and the President and CEO of Washington Metropolitan Scholars.
The Washington Metropolitan Scholars a non-profit organization that provides scholarships to support and enable African American high school students to enter and complete their undergraduate education.
Avis went to the University of Maryland and studied Economics and Urban Studies. After that, she received her Master's degree in Finance and Economics from Golden Gate University and Harvard.
Occasionally, Eugene can be spotted mentioning his wife on Twitter and appreciating her works.
In one instance, when one of his followers on Twitter asked him to tell about the pastel painting kept behind him during the MSNBC show, he revealed that the painting was crafted by his own wife.
Mr Robinson I'm watching you on MSNBC with Lawerence O'Donnell please, please, please tell us about your pastel painting behind you Sir .
Some of us are interested and would love for you to tell us a little about it .
Thanks ðŸ™ÂðŸÂ¿ — VGGreen (@ShirleysPride) October 13, 2020
He replied, "It's by my wife, Avis Collins Robinson, who is an artist. I love that piece! Thanks so much for asking."
Who is Eugene Robinson?
Eugene is a newspaper columnist and an associate editor of The Washington Post. His columns are syndicated to 262 newspapers by The Washington Post Writers Group.
He was elected as a member of the Pulitzer Prize Board in 2011 and later, served as its chair from 2017 to 2018. He had won the Pulitzer Prize in 2009 for his columns about the 2008 presidential campaign and the election of President Barack Obama.
In addition to that, he had been a regular commentator on Meet the Press (1992), Hardball with Chris Matthews (1997), The Rachel Maddow Show (2008), and The Ed Show (2009).
Eugene is also a member of the National Association of Black Journalists and a Board Member at the International Women's Media Foundation.
Eugene Studied Journalism at Harvard University
Eugene was born on March 12, 1954, in Orangeburg, South California, USA as the son of Harold I and Louisa Robinson.
Talking about his education, the newspaper columnist graduated from Orangeburg High School. Later, he attended the University of Michigan, where he was the co-editor-in-chief of the award-winning student newspaper, The Michigan Daily.
After college, Eugene joined The Washington Post in 1980 as a City Hall reporter, and until 1984, he was promoted to city editor.
During the 1987-1988 academic year, he studied Journalism at Harvard University, taking leave from The Washington Post.
His Career Revolves Around The Washington Post
Eugene began his journalism career at the San Francisco Chronicle, where he was one of two reporters assigned to cover the trial of the kidnapped newspaper.
But it was after he joined The Washington Post in 1980, his career sky-rocketed.
INTERESTING: Tisha Campbell Facts: From Parents And Siblings To Shocking Net Worth
From 1988 to 1992, Eugene was named The Washington Post's South America correspondent, based in Argentina. For the following two years, he was the London bureau chief.
After working for fourteen years, in 1994, he was named The Washington Post's foreign editor and was elected to the Council on Foreign Relations.
Likewise, in 1999, he became an Assistant Managing Editor of The Washington Post, in charge of the Style section.
Later in 2005, Eugene launched a twice-weekly column on The Washington Post's op-ed page, which syndicated more than 130 newspapers, making it the fastest-growing column in the history of the Washington Post Writers Group.
Looking at his successful career, it is also evident that he has been earning a handsome salary over the years. However, Eugene is yet to reveal the figures of his salary and net worth.