NFL Reporter Albert Breer Wedding Vows To Wife, Breaking Or Booming?
Albert Breer became an NFL writer who often questioned...was the reason why the NFL Network banned...had already agreed to take a position with the...years of togetherness after pronouncing their wedding vows in...didn't bother to disclose the venue of the wedding but...that shower the family with more happiness...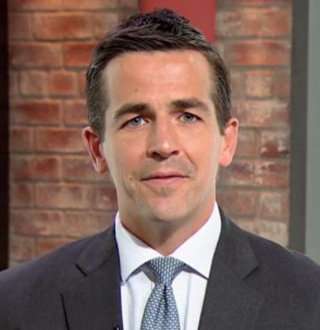 It has been quite some years that American football journalist Albert Breer pronounced his wedding vows with his wife, and people are wondering if those vows are still lingering to keep their married life intact.
Albert Breer is a reporter for Sports Illustrated's MMQB. People often know him for covering the Patriots for the Metrowest Daily News.
You May Also Like: NFL Network Reporter Cynthia Frelund Wiki: Age, Married, Parents, Nationality
It was in 2017 when Albert defended NFL front offices against allegations of blackballing Colin Kaepernick for his commitment to protest the national anthem. 
​​Albert Breer's Career In NFL Has Garnered Him Net Worth
The US native was born on 26 January 1980 and raised in Massachusetts. His love for football grew from a young age when his father used to take him to Ann Arbor to watch Michigan play.
He found instant love for Big Ten football so when it was the time for him to apply for college, Albert sent his documents to three schools including Michigan, Michigan State, and Ohio State.
He got into Ohio State University and completed his undergraduate degree making his way to become the sports reporter he is today. Albert, age 38, became an NFL writer who often questioned Patriots coach Bill Belichick in the popular 'We're on to Cincinnati' press conference.
This was the reason why the NFL Network banned him from covering the Patriots for the remaining time of his contract, that ended in June 2016.
He was suspended from NFL from 25 April 2016 to the first day of June in 2016 for undisclosed reasons and was even prohibited from posting on social media during that period.
Way before his suspension, Alberts had already agreed to take a position with the MMQB which has led him to become a content strategist for the Sports Illustrated's NFL vertical; this has undoubtedly added to his net worth.
Read Also: Chris Rose Married Life Secret! Treat Wife Well, Family Gets Better | Age Parents & More
Well, his exact net worth isn't revealed yet but he does earn an average salary of $67k, so it's probably safe to say that his net worth resides within an immense amount.
Are Albert Breer & His Wife's Wedding Vows Still Alive?
According to Albert, it was in 2009 when he first met his wife, Emily while training for his first Boston Marathon. However, Emily claims that the two were first introduced at a Halloween party in 2008, but Albert doesn't seem to remember it.
Well, whatever the day that they actually met might be, the thing that matters the most is that they're still going strong after 5 years of togetherness pronouncing their wedding vows back in June 2013.
Albert didn't bother to disclose the venue of the wedding, but he did mention how the two had chosen their wedding song over an old-fashioned cocktail in London on a tweet in 2016.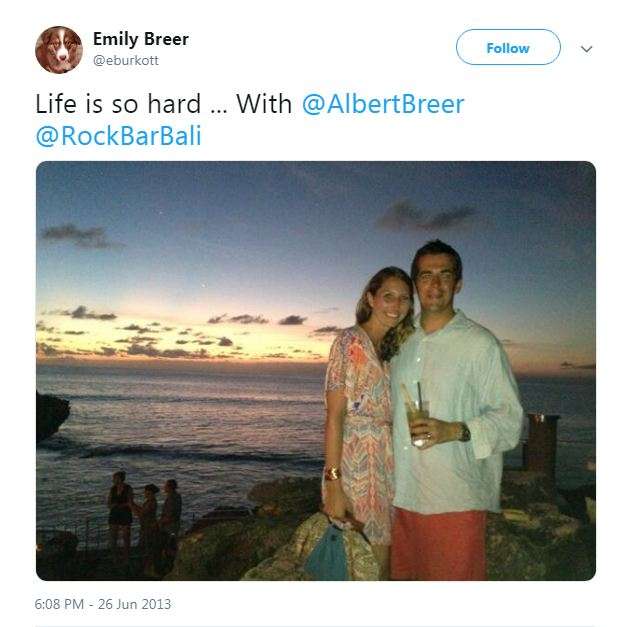 Freshly Made It Out Of Wedding: Albert and his wife pose for a picture as they embrace each other (Photo: Emily Breer's Twitter | 26 June 2013)
You Don't Want To Miss: CBS's Paul Magers, Family Man With Wife And Daughters At Age 63! House, Salary
And they've even got two sons, a 4-year-old and a 2-year-old that shower the family with more happiness. But Albert has preferred to keep the identity of his sons in the shadows, and we guess it's alright.
And people respect that he needs his privacy but some people are only more curious about the details of his family. Anyway, Albert is more than happy with his wife and his family of four, and we couldn't wish better for him.