Laverne Cox Opts to Keep Relationship under Wraps:  Boyfriend Is Twenty Years Younger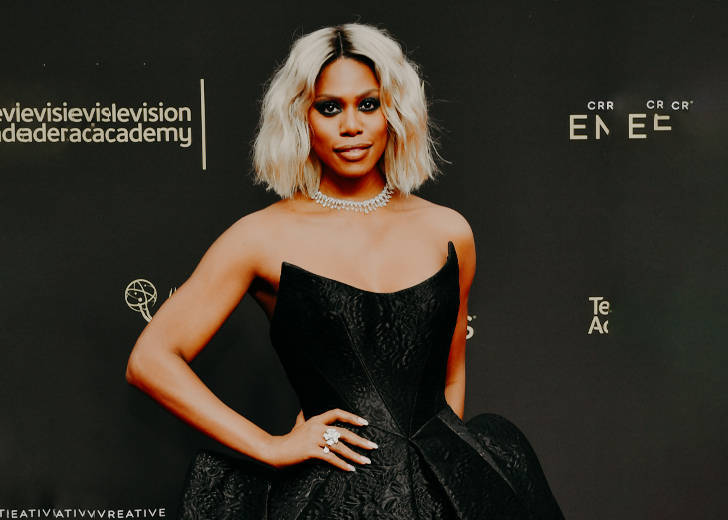 Orange Is the New Black star Laverne Cox is back in the dating game, and this time, she has found an "insanely hot" boyfriend.
The LGBTQ+ advocate opened up about her blooming relationship to People magazine in February 2021.
Cox shared she believed in love, even though it was scary for her sometimes. Her last relationship with Kyle Draper ended in June 2019 after two years of dating, leaving her "heartbroken and devastated."
But after falling in love again, she felt, "It's beautiful that you can love again, that you can heal that grief with time, and then move on to something else, something that's an even better situation for me and even more fulfilling."
Despite having disclosed that she was in a relationship, Cox opted to keep her relationship details under the wraps, especially her new man's identity. She explained she was unsure of the future; hence, she was looking to stay in the present.
We're just going to see where it goes. And I love that we're approaching it this way.
That being said, the actress revealed the qualities of her boyfriend. In her own words, her new boyfriend "is so insanely hot" and has a "beautiful soul." She further added that he was 20 years younger than her, and she always dated younger men.
He's not playing any games. He's just himself, and he's kind and sweet and real and funny and awesome. And he's 20 years younger than me, as well. So that's a whole thing. I always date younger men.
During her virtual appearance on The Ellen DeGeneres Show in late February, Cox disclosed that the pair have been seeing each other for 6 months.
She added, "It went really slowly. The word love just sort of happened around November, December."
Her new man had never dated a trans woman before. And according to Cox, it's the society that hinders straight men from dating trans women, as they are labeled gay if they date a trans woman.
A lot of people don't see trans women as women. So, the men that are attracted to women, people think they are gay. And if you are a straight man, you don't want people to think you're gay. So a lot of the times they don't want to disclose or want to let anyone know.
Cox, 48, is an actress and a model who is also an active LGBTQ+ advocate. She is popular for her role as Sophia Burset on the Netflix series Orange Is the New Black — and has appeared in the VH1 reality series; I Want to Work For Diddy.