Laverne Cox Pushes Back Against Anti-Trans Legislature
"Two anti-Trans bills will be heard on Monday, March 22nd in Arkansas. What can YOU do?"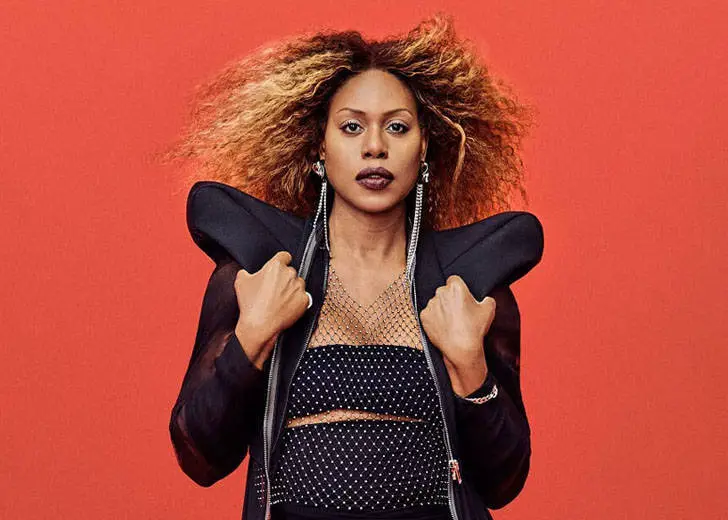 American actress and LGBTQ+ advocate Laverne Cox pushed back against the recent bills passed by legislators in Arkansas and Tennessee by sharing a series of Instagram posts on March 22, 2021.
The bills, approved by the House of Representatives members of both states, denied the participation of transgender students in sports. It exhaustively stated that athletes in interscholastic sports would only be allowed to compete according to their gender assigned at birth and not their gender identity.
Advocate reported the situation surrounding the bills, clarifying, "The Tennessee bill applies to sports in public middle and high schools, while the Arkansas measure applies to public elementary, secondary, and college teams, and private school teams that compete against the public institutions."
But many residents of the two states were not pleased with the bill even before it was passed, including Orange Is the New Black star Cox. She took to Instagram before the House of Representatives passed the anti-trans bills on March 22 and shared some measures to vote against the approval of the bills.
"Two anti-Trans bills will be heard on Monday, March 22nd in Arkansas. What can YOU do?" Cox wrote before listing the measures to vote against the anti-trans bills in her post's caption. 

Laverne Cox shared the measures to vote against the anti-trans bills. (Photo: Instagram)
The post's comment section is filled with many putting out their voices against the bills and agreeing with the actress. 
One wrote, "It's unlawful to deny care for anyone under the age of 18 regardless of what gender or viewpoints and unwanted surgeries on babies should always be illegal, excluding life or death situations!!"
"Same garbage bills in Montana. Heading to the full Senate floor this week," someone added, sharing similar bills were in Montana.
Besides that post, the Promising Young Woman actress also shared another post that featured an exclusive interview of Chase Strangio, an American lawyer and transgender rights activist, on The Majority Report speaking against the recent anti-trans bills.
Actress Cox is a proud transgender woman who has been recognized with various prestigious awards and honors for her activities for the welfare of the transgender community.
In 2018, she received the 'Claire Skiffington Vanguard Award' from Transgender Law Center to recognize her contributions to the transgender community movement.
She was also recognized as the first transgender person to get nominated for an Emmy award. Her nomination was for portraying Sophia Burset in the Netflix series Orange Is the New Black.
Her other acting project includes Charlie's Angels, Can You Keep a Secret?, and Grand Street.