Is Eugene Lee Yang Gay? His Powerful Coming Out Video
Eugene Lee Yang feels confident with his queer identity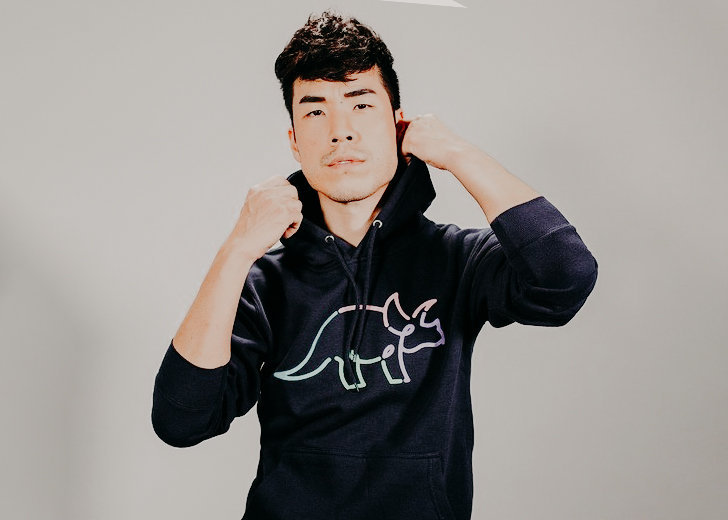 As the name suggests, The Try Guys, who is a group of motley friends, Ned Fulmer, Keith Habersberger, Zach Kornfeld, and Eugene Lee Yang, are up to try anything, and their videos dedicated to getting them out of their comfort zones have gone viral many times. They have 7.59 million subscribers and over 2 billion views on their channel. 
On top of their accomplishments in the online world, they are also lauded for their work in fighting toxic masculinity. They display a radical concept of male friendship and challenge stereotypical male notions through their content.
Yang, in particular, often enlightens viewers about the LGBTQ+ community, his culture, and his queerness, so fans can't help but wonder, "Is Eugene Lee Yang gay?"
Yang's Coming Out Video
In June 2019, Yang answered all queries when he came out as gay to the world through an emotional, breathtaking music video. The music video featured the music of electronic duo Odesza and was written, choreographed, and directed by Yang himself. 
The YouTube star uses a tightly choreographed contemporary dance routine to take the viewers through his journey of pain and celebration of self-discovery and the difficulty of coming out because of his Korean American identity. 
The video also includes cameos from famous LGBTQ personalities like drag queen Mayhem Miller and fellow internet personality Jazzmyne Jay. In addition, the video served as a fundraiser and Yang raised roughly $65,000 for The Trevor Project, an organization that provides life-saving and life-affirming services to queer youth.
In an interview with PRIDE, Yang explained that while he was comfortable with his queer identity, he wasn't ready to tell the world about it because he knew that his coming out could strain some of his relationships. 
I do feel like, yeah, I always had a very particular wall up, and that it was totally because of personal protection. 
Yang is among the very few openly queer Asian Americans in media and shared his coming out story to lead the way for other LGBTQ Asian Americans who might be struggling. 
Yang's Love Interest
After coming out, Yang eventually revealed that he was dating Matthew McLean in episode 20 of the TryPods, the official Try Guys podcast. Although the couple made their relationship public recently, they had been dating for years. They were already living together for six years before their announcement. 
McLean revealed he met Yang at the gym but started a conversation only after a year of their gym acquaintance. It's funny that though McLean talked first, Yang just asked him out right away.
Since then, Yang's boyfriend has collaborated on several videos for The Try Guys channel, and the duo has even attended several red carpets together. 
According to McLean's LinkedIn profile, he is a manager at EY, and if you hop over to his Instagram, it appears he loves traveling, exploring new dishes, and sharing his fashionable outfits.