Is Actor Anthony Geary Gay? His Past Affair With The Oscar Winning Actress
American actor Anthony Geary has long been under scrutiny regarding his sexual orientation. But, while there are speculations about his sexuality, there are also contradicting information on the possibility of him being gay also straight.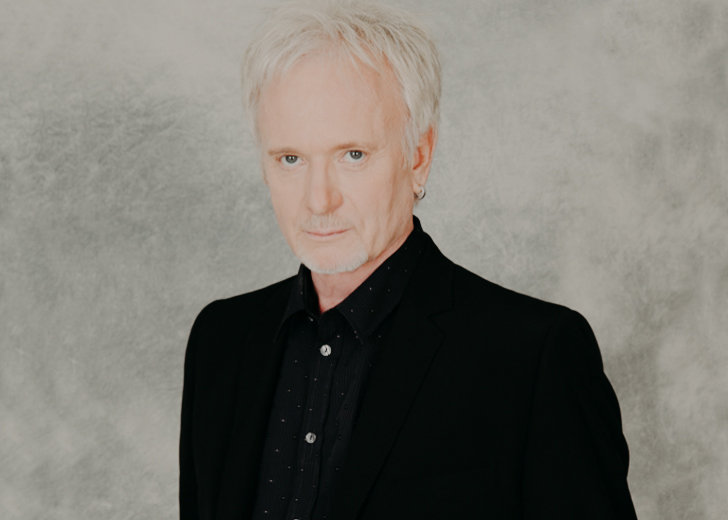 Anthony Geary, who also goes by Tony Geary, has long been under scrutiny regarding his sexual orientation. There are contradicting pieces of information favoring the possibility of him being both gay and straight.
While the General Hospital actor's relationship with his former co-star suggests him being straight, his active involvement in speaking up for gay rights has led several fans to speculate otherwise. 
Although the GH alum has kept mum on the issue, staying far off from Hollywood gossips at his home in Amsterdam, we try to shed some light on the star's personal preferences. 
Anthony Geary Confirms Affair With Late Actress Elizabeth Taylor
Admittedly, Geary has never been married or taken a wife, but he was in a relationship with one of his co-stars for a couple of years.
Geary and late actress Elizabeth Taylor were together in the long-running soap opera, General Hospital. He played the lead role of Luke Spencer for over 35 years, while Elizabeth portrayed Helena Cassadine in three episodes. Probably after meeting on the set, their relationship progressed.
The General Hospital's leading man confirmed the relationship during an interview on The Wendy Williams Show in 2010.
When the show host brought up their friendship to the discussion, the Daytime Emmy Award winner revealed that he had been more than a friend to the late actress. Addressing that they had a romantic relationship at one time, he said, "I was sort of her boy-toy for a couple of years ."
Now, the veteran actor's affair with Elizabeth does hint that he might be straight. But, some other instances imply otherwise.
Anthony Geary Loves Living in Amsterdam, Says There's No Judgement
The Coalville, Utah native today, lives in Amsterdam and has always been vocal about his reasons for leaving behind Hollywood's glamour and relocating to Europe. 
In 2008, while in an interview with Entertainment Weekly, the soap opera star asserted how the unapologetic liberal attitudes of the people living in the city lured him there. He also quipped how the people there didn't spend time arguing things like abortion rights, gay rights, and individual rights simply because they didn't have to. 
It was great to be in a place where intelligent people didn't spend so much time arguing about things like abortion rights, gay rights, and individual rights. But people just assumed that those things were part of the fabric of their society…. I found that this was the place I'd been looking for all my life.
Now, as the General Hospital alum stressed that he wanted to live at a place where such rights were normalized and seen as part of society's fabric, it can be interpreted that he desired to live without judgment on his sexuality.
Is Anthony Geary Gay?
In another interview, the eight-time Emmy winner shared a similar sentiment, stating that his heart belonged to Amsterdam. He reportedly never felt comfortable on his skin anywhere else but in the European city.
Moreover, while talking with Nancy & Kaore in May 2020, he spoke of growing up in a Mormon community and feeling restrained for a long time. Likewise, Hollywood's fame rarely granted him any privacy, which is why the celebrated star tasted freedom after coming to Amsterdam. He said: 
When I came to this town, there was no judgment on people for who they were what they did, what they were interested in, what appealed to them, what turned them on! I went, wait! You know? What's better than this!
Statements such as these have transpired several threads discussing the now-retired actor's sexual orientation. Fans have interpreted his remarks about gay rights and feeling comfortable in his skin as his coming out story. But it's not. 
Note that he has also talked about abortion rights and overall individual rights. Just because the actor supports and empathizes with the plights of gay individuals doesn't provide enough evidence on his sexual preferences.