Gok Wan Partner & Boyfriend | Out Gay Romancing Amid Booming Career?
When Gok first came out as gay to his family by bringing home a...It was his father's rather quiet way of showing...fashion guru is quite secretive about his relationships and...partner never addressed their relationship...went to the extent of saying that he was...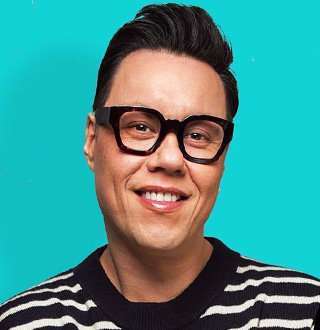 It takes a whole lot of courage to stand back up after reaching a breaking point. And English fashion consultant Gok Wan made it past his struggles turning out to be a great fashion guru, which had people wondering if the openly gay personality had a partner supporting him from the shadows.
Gok Wan is pretty known for presenting his television show, How to Look Good Naked that first aired in 2006. He is also known by many for being a stand-in presenter for Phillip Schofield on ITV This Morning.
Bringing Family Tradition: Gok Wan and his brother Kwoklyn teach Phillip Schofield and Holly Willoughby to make prawn wonton soup on This Morning (Published on 19 February 2018)
In March 2017, Gok Wan launched an Opera compilation CD called Gok's Diva that reached Number one on the Official Classical Compilation charts.
Gok Wan's Struggle With Eating Disorder From Early Age
Born on 9 September 1974, Gok Wan was raised in Whetstone, Leicestershire where he faced a lot of bullying as he stood out from the other kids. He has expressed his childhood as a 'fat, gay, half-Chinese' boy in an interview.
You May Also Like: Manny Jacinto Bio: Girlfriend Amid Storming Gay Rumors, What Is Fact?
He got quite bullied for being overweight and gay during his school days and he was taken in by suicidal thoughts and anorexia in his teenage years. Gok soon enrolled at the Central School of Speech and Drama with the aspirations of becoming an actor.
But the fact that he suffered from an eating disorder that resulted in massive weight gain made him feel dejected so he dropped out of the course. It was when he lost weight after crash dieting that he confessed troubles to his family and the doctor diagnosed him as anorexic.
Gok began to eat more and stand at a healthier weight under the supervision of his family and leaned on his career to become a fashion consultant. It was in 2006 when Channel 4 approached the 44-year-old fashion guru to present his own fashion show, How to Look Good Naked.
Gok Wan's Career & Fashion Tour Brought Immense Net Worth
His fashion advice soon took a bigger platform as he started to present Gok's Fashion Fix from 2008 to 2010. Gok then joined the celebrity panel on Channel 4's TV Book Club and launched his women's clothing collection with Sainsbury's in November 2011.
The next year he starred in the series, Gok's Teens: The Naked Truth where he gave advice to teenagers about bullying, anxiety, eating disorders, and confidence. His prominence soon led him to attend Royal Ascot as fashion presenter in June 2014.
It was in 2017 when Gok went on tour with his theatre show, Gok Wan Naked and Baring All that took place in several theatres across the country between 30 October and 27 November. And the tour was his first time going on-stage being true to himself.
Read Also: "Gay Dad" Clay Aiken Raising Son, Where's He Now & Who Is Boyfriend?
He had his fair share of nervousness before the tour as it had always been about the women in his show were the main focus, but this time he was going to bare himself about his past and insecurities.
Well, the tour was a success, and Gok sure had an impact on many people which has inspired him to plan another tour in 2018 from 8 December to 6 January. He soon launched the company, Beautiful Events and Productions Ltd in 2018 that offers event management services. And don't be surprised that Gok has amassed an estimated net worth of £1.5 million.
Coming Out As Gay To Family: Who Is Gok Wan's Partner?
When Gok first came out as gay to his family by bringing home a boyfriend, the dinner table was quiet; his dad left the table early and when Gok was sweating beads, his dad went to the living room and made a bed for Gok and his then-boyfriend with an open fire.
That was it, nobody ever discussed it. It was his father's rather quiet way of showing acceptance. And while the gay fashion guru is quite secretive about his relationships and partners, he was seen wrapping his arms around actor David Ames in 2016 at a Diva magazine party.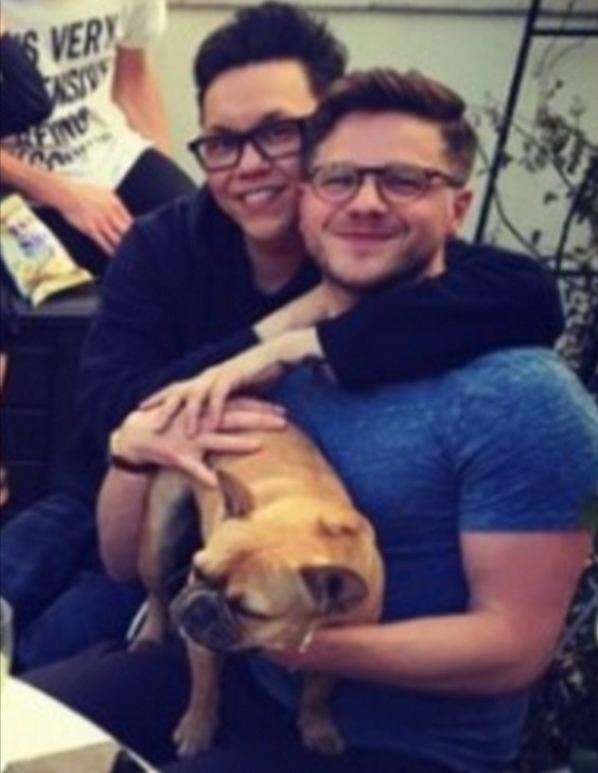 Getting Cozy: Gok Wan gives an intimate pose with rumored gay partner David Ames during a party hosted by Diva magazine in August 2014 (Photo: dailymail.co.uk)
You Don't Want To Miss: Max Riemelt Has Partner Amid Gay Rumors? Dating Status At Age 34
Close friends of Gok revealed that the two were together, but Gok and his supposed gay partner never addressed their relationship. Because you know, Gok is very hesitant to talk about his partners or boyfriend openly; in an interview he even said,
I've always been a but of an open book but kept certain parts of my life quite private like relationships, and how I feel about love.
Gok even went to the extent of saying that he was 'c**p' at relationships. So yeah, it doesn't seem like Gok will be introducing his gay partner to the world any soon.