Finn Wittrock's Strong Gay Portrayals Have Gained Him Loyal LGBT Fans
A look into Finn Wittrock's gay characters.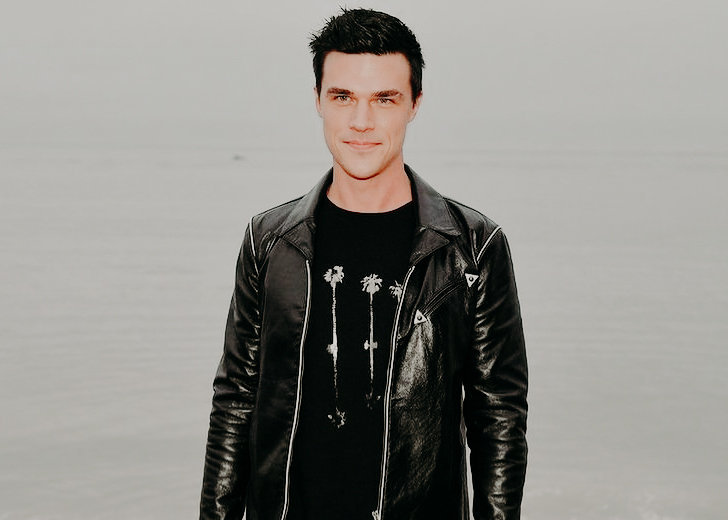 Best known for his characters in Ryan Murphy's Projects like American Horror Story (AHS) and American Crime Story, actor Finn Wittrock has stolen fan's hearts with his acting. 
He is mainly known for playing gender-fluid characters flawlessly. He has played a couple of gay characters throughout his career, which has made him immensely popular amongst the LGBTQ community. 
Finn Wittrock On Playing Gay Characters
In an interview with Out in 2014, Wittrock reflected on him playing gay characters and their impact on the LGBTQ community. 
The actor considers himself to be very lucky to portray gay culture in Hollywood. Wittrock started his career in 2004. Within a decade, he had represented an array of gay characters like a gay prostitute, a gigolo, a man who has AIDS, and a murderer, among others. 
Wittrock credited writer/producer Murphy for giving him the opportunity to play such characters. Murphy, a gay man himself, has contributed a lot to the LGBTQ society with his projects. 
From having a few gay characters in series like AHS and Glee to having an entire show dedicated to LGBTQ representation like Pose, Murphy is an important man in the TV industry. 
And I think Ryan Murphy has a good following in that community, and lots of the things I'm doing have been riding on his coattails. They're good coattails to be on!
Wittrock met Murphy while playing a man with AIDS on Normal Heart. The actor had auditioned for the part, and after a long time, he heard back from the production. He met Murphy then, who instructed the actor to lose some weight and cut his hair. 
Even though Wittrock had only a minor part in the movie, Murphy was impressed by him. He later approached the actor and offered him a role in AHS. This was the first time Wittrock was straight up offered a part with no auditions and callbacks. 
Wittrock accepted the part and went on to play a gay psychopathic killer Dandy Motts on season 4 of the AHS franchise, Freak Show. Since then, he has played other gay characters in Murphy's projects like Tristan Duffy and Rudolph Valentino in AHS Hotel and Jeffrey Trail in American Crime Story: The Assassination of Gianni Versace. For his role as Dandy Motts and Jeffrey Trail, Wittrock earned a nomination for Primetime Emmy Awards in 2015 and 2018, respectively.
With so many projects playing a gender-fluid character, it is no surprise that Wittrock is appreciated by the LGBTQ community and has amassed a massive gay following from his acting. 
Is Finn Wittrock Gay?
No, Wittrock is not gay. He is a cisgender man with a wife and a son. 
He got married to Sarah Roberts, his longtime girlfriend, in October 2014. They got married in a private ceremony at Colombus Park Refectory, Chicago. Wittrock met his wife while attending the Julliard School in New York City and have been together since then. 
The actor told CiGi TV how he proposed to Roberts. The pair were moving from LA to New York, and their house was full of boxes. While Roberts had gone to do yoga, Wittrock put roses on top of every box and got dressed up in a suit to propose to the love of his life. Roberts came back from yoga, and the actor popped the question. And the rest is history. 
Almost five years after their marriage, the duo welcomed their baby boy Jude in March 2019.