Demi Lovato Comes Out as Nonbinary in a Heartfelt Video Post
Lovato realized she was nonbinary through a process of healing and self-discovery.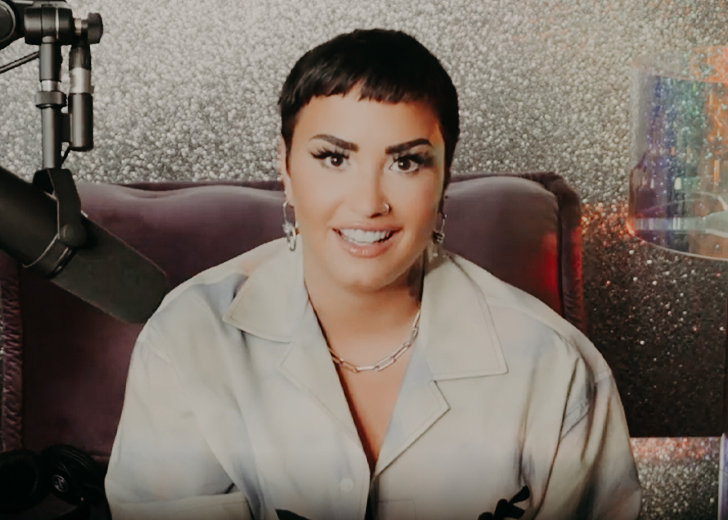 Demi Lovato has come out as nonbinary and will use the pronouns they/them. 
The pop singer shared the news on Instagram in a heartfelt video post, writing that the gender-neutral pronouns best expressed the fluidity in their gender expression.
They added that through the process of healing and self-reflecting for the past one and a half years, they came to realize their new identity. 
I'm doing this for those out there that haven't been able to share who they truly are with their loved ones. 
Anthony Allen Ramos of the Gay and Lesbian Alliance Against Defamation (GLAAD) stated that nonbinary people live outside the categories of man or woman and should be respected for who they are.
Ramos iterated Lovato has always been one of the loudest and proudest advocates for LGBTQ people and issues in a statement.
4D with Demi Lovato
Lovato, who has always been candid about their addiction and mental health struggles, continued to share their journey on the first episode of their podcast, 4D with Demi Lovato. 
They kicked off the show by coming out as nonbinary before delving into a conversation with Alok Vaid-Menon, a gender-nonconforming writer, performer, public speaker, and friend of Lovato's.
The two discussed identity and reflected on how Lovato came into (their) truth. Menon recalled the first time they met at their poetry show in LA.
They then added that Lovato had asked if being a nonbinary was healing, which left a lasting impression on them because rarely did they meet people who understood their work like Lovato. 
Lovato revealed that Menon's show was eye-opening because they had a visceral realization that Menon was speaking their truth and could relate to it.
The pop star then adds that they felt their 2018 overdose had happened because they ignored (their) truth and suppressed themselves to please everyone but themselves. 
They then advised their listeners that it was more important for people to live their truth than suppress themselves and end up in a battle with substance abuse.
Menon noted that beyond the definition of nonbinary was a place of deep joy and healing, not a place of doubt. 
Lovato's Journey to Self Identity
Lovato's self-discovery as a nonbinary was a long time coming. 
Earlier this year, Lovato released their four-part YouTube docuseries, Dancing with the Devil, that chronicled the singer's private life and painful revelations.
The 'Heart Attack' singer laid everything bare from her drug addiction to a near-fatal overdose, from battles with depression, self-image, and weight to their evolving sense of self-discovery. 
Lovato came out as pansexual on The Joe Rogan Experience podcast and that they were attracted to men, women, and anything in between.
"I'm so fluid now, and a part of the reason I am so fluid is that I was super closeted off," Lovato said.
The singer told Rogan that they first learned they were attracted to women as a child when they saw Selma Blair and Sarah Michelle Gellar kiss in the 1999 teen romantic drama Cruel Intentions.
They revealed they had been attracted to women but felt too ashamed to explore that and shut down any feelings they had because growing up in Texas as a Christian; it was frowned upon.