What Is Yris Palmer's Ex-Husband Name? Meet New Boyfriend!
Yris Palmer, the owner of Star Lash, parted ways with her ex-husband Staforde Palmer with whom she shares a daughter, Ayla. Now, she is dating Troy Daniels, a professional basketball player.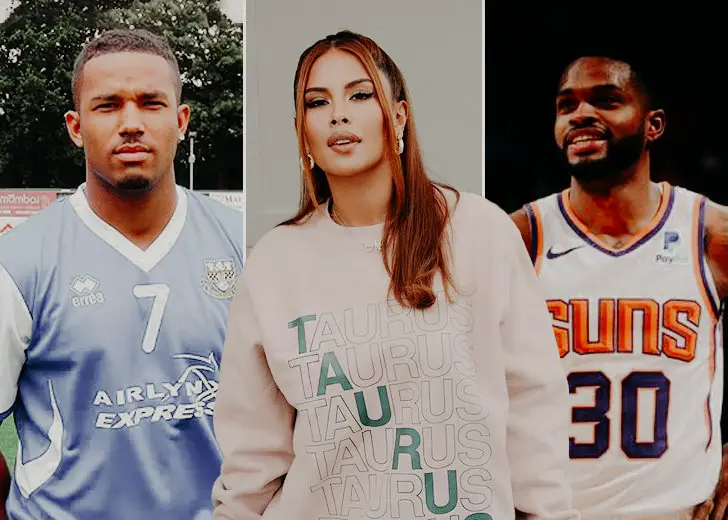 Yris Palmer, the founder and owner of Star Lash, a cutting-edge eyelash brand, has found love with a basketball player.
But before her current relationship, the entrepreneur was together for nine years with her ex-husband.
Get along to learn more about Yris' personal life, including her current boyfriend's details, ex-husband's name, and relationship with her daughter.
What Is Yris Palmer's Ex-Husband Name?
Yris was previously married to a soccer player, Staforde Palmer. During the time of their marriage, Staforde played from the English football club Burnham FC.
Yris and Staforde first met in 2011 in Last Vegas, and they begin dating shortly after. Back then, the couple lived miles apart — Staforde lived in the United Kingdom while Yris lived in the US.
Despite being half-world apart, their love flourished into a strong and unbreakable bond. After five years of dating, Yris and Staforde decided to exchange the wedding vows. 

Yris Plamer with her ex-husband Stafore Plamer on their wedding day. (Source: Kevindinh)
The former couple tied the wedding knot back in 2016. The marriage didn't last very long, however.
In January 2020, Yris revealed that she separated from Staforde in one of her Q&A videos on her YouTube channel. In addition to mentioning the divorce, she also mentioned that she and Staforde shared co-parenting duties of their daughter Ayla.
Yris Is Presently Dating Troy Daniels
Yris found a new romance with her current boyfriend. The entrepreneur is currently seeing Troy Daniels, a professional basketball player.
The two met back when Troy was playing for Los Angeles Lakers through their mutual friends. Yris revealed in one of her YouTube videos that their first dinner as a couple was at Delilah in Los Angeles.
She further revealed that she was wearing a blue bodysuit that night during dinner.
Upon little social media digging, an Instagram post of Yris, which was posted on December 13, 2019, was found in which she could be seen flaunting a tight blue bodysuit.
Parenting Children from Their Previous Relationships Together
Both Yris and Troy have a kid each from their previous relationships.
The entrepreneur has a 4-year-old daughter named Ayla Palmer (b. March 26, 2017), whom she gave birth to with her ex-husband Staforde Palmer.
Likewise, the basketball player has a daughter, too, whose name is Amia Domenica. He gave birth to Amia with his ex-girlfriend Anna Domenica.
Troy's daughter Amia turned 4-year-old on November 24, 2019, which suggests that she was born on November 24, 2015.
The couple, therefore, is often snapped together with their daughters, providing them a good upbringing.
They Quarantined Together
The pair spent their quarantine time together, leading them to be around each other 24/7.
But their new living condition also came with few setbacks, as Yris revealed.
In one of her YouTube videos, she disclosed that she found being around each other all the time had them getting on each other's nerves at times. In particular— Troy's video game habits got on Yris' nerves.
She also revealed that Troy learned to stay out of Yris' way while she was on one of her bad moods. Other than these, the pair didn't seem to have any major issues.
In the same video, Troy described her as "beautiful, stubborn, and loving" when she asked what made him fall in love with her.