'WandaVision' Star Elizabeth Olsen Struggled with Anxiety during Early Days of Acting
'WandaVision' actress Elizabeth Olsen opens up about her battle with anxiety during the initial phase of her career.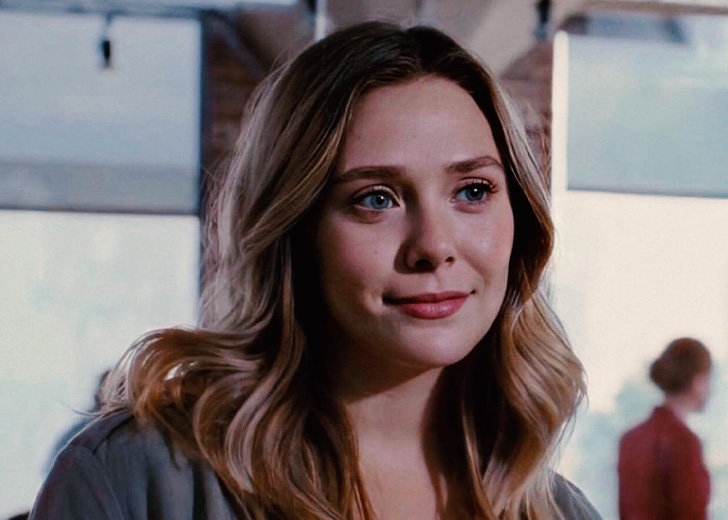 WandaVision star Elizabeth Olsen opened up to Glamour Magazine about struggling with anxiety during the early stages of her career. Among the other mental health issues, she admitted to having anxiety attacks on the set that made it really difficult for her to be consistent with her work. 
Anxiety can cause changes in your behavior pattern and the way you think and feel about things, resulting in symptoms such as, restlessness, a sense of dread, feeling constantly "on edge," difficulty concentrating, as well as irritability.
These symptoms may cause you to withdraw from social contact in order to avoid feelings of worry and dread. During these times, the mere ordeal of showing up to work seems difficult and stressful. These actions can make you worry even more about yourself and increase your lack of self-esteem.
In such a condition, Olsen also found it difficult to stick to her routine and put up with the seemingly tedious work. On a similar note, it didnt help that she was insecure about trivial things, such as her last name. The insecurity that the industry made her feel was hard to put up with.
The Age of Ultron actress acknowledged about not being well-informed with respect to these issues. But in turn, her friends who were also struggling, helped her recover. Olsen confessed that she didn't know how commonly mental health problems prevailed until after she opened up to her close ones and sought for help. 
Living in New York at the age of 22 wasn't easy for her due to many reasons. Just starting out on her acting career and exploring new interests, she was afraid to say the least. Her biggest fear at the time was the daunting thought of being a nobody, of not achieving her goals or being who she wanted to be. 
That was almost ten years ago. At present, 32 year old Marvel star says that she still can't believe she is an actress.    
During that phase of her life, she mustered up the courage to seek help after a lot of contemplation and pondering. Her friends, who had already been to neuropsychiatrists, recommended some brain tricks to her that would help her focus less about the things that were troubling her, and focusing more on the bigger pcture, and what actually mattered.
The Doctor Strange in the Multiverse of Madness actress professed that she wasn't up for taking any sort of medication, and so she applied those tricks and they really helped her get better. 
Acting also became a solace for her at the time. And among other reasons, Olsen says it was Wanda and her internal battle with mental health that inspired her to play the role in the first place.
Olsen says the Age of Ultron director Joss Whedon explained to her how Wanda Maximoff has been a "pillar of the struggle of mental heath", because of her traumatic experiences ad the depressive episodes, and how she still changed the reality of MCU. 
"The thing I held onto after reading the initial script was that she was not only powerful because of her abilities, but because of her emotions," says Olsen.
Although she has been around in the industry for ten years now, she has only recently started to feel comfortable. WandaVision was the furthest thing from comfortable for her. Wanda's character intimidated her at first, as she was trying to protect everyone and keep everything together. 
In fact, MCU theorists agree that Wanda is still one of the strongest characters in MCU. Even though they "keep slapping her over the head with more grief", she is as resilient as ever, much like Olsen herself.