Everything you need to know about Gospel singer Tasha Cobbs' weight loss
Tasha Cobbs Leonard went through a massive change in lifestyle and weight loss in a journey to re-discover herself.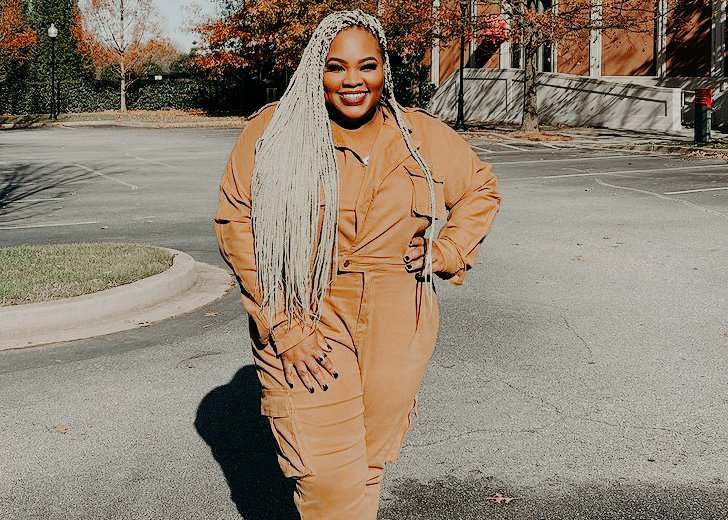 Imagine being in a position where you can uplift and motivate people through your work and personality, but will the influence be right if you are demotivated and depressed yourself?
Gospel singer and songwriter Tasha Cobbs Leonard went through the same dilemma until she started taking care of her health and wellness first.
Cobbs Opens up About Her Weight Loss Surgery 
The Grammy Award-winning singer revealed her stories about battling depression and her decision to undergo a major weight loss surgery in the season finale of Unsung in April 2018.
The artist revealed that she had faced weight issues her entire life and knew that she had to move forward to find her true self. It was in 2010 when she decided to act on it and went for the surgery procedure.
As a firm believer in god, Cobbs said to herself that if god could help heal her spiritual life, why couldn't he help improve her physical health.
If God can give me an assistant like the holy spirit to help me walk out my spiritual life then why can't I get an assistant, in a surgery, to help me walk out my natural life. 
Cobbs Decided to Have Surgery although It Was Considered a Taboo in the Christian Community
According to Cobbs, the surgery meant a lot more than just losing weight; it was finding her real self that was hidden inside the pile of extra weight she was carrying all her life.  
The first time she realized that she was over her desired weight was when she went to a mall with some of her friends and had to stop to catch her breath.
There is no easy way to lose weight...it requires sacrifice — Tasha Cobbs Leonard (@tashacobbs) July 1, 2012
The spiritual speaker wanted to treat her body as a Holy temple, so she prayed to God for a few days and decided to take the surgery route to lose the extra weight. She said, "I know this subject is taboo in the church community because we don't want to talk about it, and everybody looks down on it, but I have suffered from weight issues all my life." However, Cobbs had realized that surgery alone was not enough to stay healthy, so she also ate right and exercised regularly.
The weight gain not only affected her physically but mentally as well. In the same interview with Unsung, Cobbs opened up about the emotional and mental battle she went through all her life. She revealed that she would come back home and stay in the darkroom alone for several days. 
Not only that, but the songwriter also unveiled in the interview that she suffered a lot of emotional issues, including weight issues, that came piling at once and led her to depression.
Moreover, the 'Break Every Chain' singer also opened up about visiting a therapist to put her life's broken pieces together, which was a completely new experience for her as nobody she knew ever seen a therapist.
Going to therapy was new for me. I didn't know anyone who went to therapy – or so I thought. We don't talk about mental health enough in our churches or our culture.
Even though the owner of Madamenoire has already overcome her mental battle, she still goes to the therapist to make sure that everything's fine with her and she's mentally strong. 
I still go to therapy. It's not as consistent as it was back then, but once a month or so, I'll meet with my therapist to make sure we're still on point. It's something I believe in and it's something I encourage. I believe that there are people on this earth that God has really graced to be able to help us through every situation in our lives, along with His strength, along with His power.
Cobbs Is the Owner of a Clothing Line Dedicated to Curvy Ladies
The Grammy award-winner also created her clothing line, 'Curve Athletics,' which focused on plus-sized women. The idea for Curve Athletics struck her mind when Beyoncé's Ivy Park clothing line sold out their plus-size clothing before she could grab even a single piece. She then quipped that she would launch her athletic wear for the "curvy ladies out there."
The apparel line focuses on body positivity and self-love that provides fashionable, comfortable, and fun pieces to all the curvy ladies out there. The collection is specially designed with the plus-sized woman in mind.