Tasha Cobbs is marketing her Fritz Eyewear collection with the help of celebrity endorsements
American Gospel Musician and sing writer, Tasha Cobbs has been a huge name in the Music Industry for decades. But now, the boss lady has also ventured as a fashion entrepreneur owning two companies— Fritz Eyewear and Curve Athletics.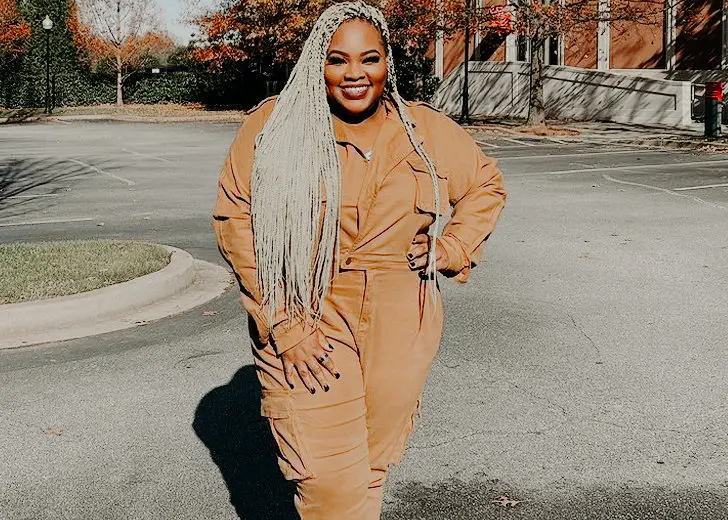 American Gospel musician and songwriter Tasha Cobbs has been a huge name in the music industry for decades. Now, the boss lady has ventured into the world of fashion as an entrepreneur owning two companies—Fritz Eyewear and Curve Athletics. This initiation has doubtless served to bolster her net worth.
Apparel and Eyewear Lines
The Grammy and Billboard Award-winning artist is a businesswoman who launched two major brands Fritz Eyewear in 2018 and Curve Athletics in 2019.
Cobbs launched her eyewear line as a tribute to her father by naming her venture after him. The singer was very close to her dad, so her goal was to create a collection that would express her dad's life motto, "Love Everybody." 
Fritz Eyewear Collection focuses on creating unique and fashionable eyewear for both men and women to enhance their facial features and assist their personal needs. 
On the other hand, Curve Athletics was launched to promote body positivity and self-love for curvy women. The collection was created keeping plus-sized women in mind after Cobbs worked on it for over three years.
The apparel line comprises exclusive pieces that are structured with a breathable and supportive high-end fabric that provides both comfort and style.
In a recent interview with Forbes, when asked about building a body-positive business empire, the musician replied she had done considerable research and eventually released her first collection.
Also, she added that she was inspired to create a separate apparel line dedicated to curvy ladies after she couldn't grab even a single piece when plus sizes of Beyonce's Ivy Park clothing were first launched.
I reached out to some manufacturers reached out to Kiki, actually who have a plus-size line, and I started asking her some questions. And I found a manufacturer, and we released our first collection. And people just started jumping on it. And so now we have curve athletics and it is really, really growing. I love, love, love, love it.
Moreover, in the interaction, she talked about how four years ago, she decided to start the eyewear business as an honor to her late father, who was their family's pastor. 
I literally pray over every frame. I'm very involved. My husband and I, we do shipping, we are answering emails, you know, I believe in building from the ground up. Business is one of my passions. I'm passionate. I'm an entrepreneur. I love it.
Fritz Does Digital Marketing Through Celebrity Endorsements
The eyewear brand seems to be a hit not just among her fans but also in celebrities' social circle as they are spotted donning exclusive items from Fritz Eyewear.
Fritz has taken the most common marketing route in the digitalized world through social media and celebrity endorsements. The brand's official Instagram handle, which has over 22k followers, shares several pictures to promote its products.
One of the eyewear collection brand ambassadors, Aventer Gray, a social media influencer and wife of Pastor John Gray, is also often seen flaunting the eye wears.
The official Instagram page of Fritz Eyewear posted a picture on February 8, 2021, with a caption, "Brand Ambassador @iamaventergray rocking our Bertha Too Black and Crystal Frames!!! ❤ï¸Ââ¤ï¸Ââ¤ï¸Â"
Moreover, just two days before that, on February 6, 2021, Fritz Eyewear shared a picture of another brand ambassador. Best-selling author, and speaker, James Fortune was seen wearing exclusive Crystal Duke frames from her collection.
Apart from many social media influencers and other celebrities, the owner of the company, Cobbs, is also spotted wearing stylish pair of glasses at several events to promote her brand.