Symonne Harrison's Movies, Amazing Achievements, and Net Worth at a Young Age
Symonne Harrison is an inspiration for young teenagers everywhere.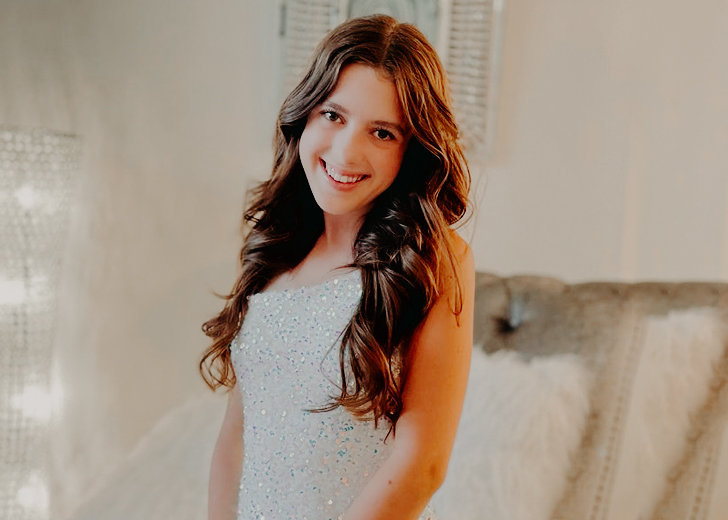 YouTuber Symonne Harrison is a jack of all trades - she acts in movies, models for brands, and dances. 
Being just 15 years old, she has over a million subscribers on her YouTube channel. She uploads content with her family and friends on everything from pranks, challenges to fashion and lifestyle.  
But that's not it! When she was six, she invented the Bear on the Chair to help young children. The product creates a behavioral buddy and positive reinforcements for 3 and up kids that parents and teachers can use. 
Since launching in 2014, the product has helped children with autism and earned Harrison the honor of being the Child Ambassador of the National Invention Leagues. Her creation was also featured on the ABC sitcom Black-ish.
Harrison's Passion for Dancing and Acting
According to her website, besides being an entrepreneur, Harrison loves to entertain people. She discovered her love for entertaining when she was only 3 years old and had just begun dancing. Her passion for performing continued to grow over the years.
She took part in many dance competitions and performed for her hometown NBA Cleveland Cavaliers. She was even invited to perform at the Walt Disney World. 
At 11, she signed with a talent agency in L.A. and her family moved to California so that Harrison could pursue her passion for acting. Since then, she has appeared as Emily Browning's daughter on the Golden Globe-winning drama series, The Affair. 
The starlet detailed her excitement of getting booked in an interview with BEONDTV. 
I remember auditioning and feeling great about it, and I got pinned for it. My manager calls and tells me, "I have something to tell you," and I got excited and started crying.
Harrison then added that everyone on set was friendly and filming at the Sony pictures lot was a dream come true for her. Though The Affair was a breakthrough for Harrison. it was not her first gig. Prior to The Affair, she had been booked for a lead role in a pilot. 
Harrison's Personal Life and Networth
There is not much information about her personal life, but audiences have watched her make videos with her crush on her channel. On May 1, Harrison uploaded a video, 'Introducing My Crush To My Best Friend: Secret Reveal,' and the crush in question was a famous TikToker, Nick Bencivengo.
Almost a month later, Harrison uploaded a photo of them on Instagram and captioned it, "And so, the story of us begins," which led fans into thinking they were in a relationship.
There are no reports stating this is true, and in a recent video, Harrison still called him a crush. It appears Bencivengo is not her boyfriend, but no one knows for sure. Apart from her love life, fans are equally curious to know about her net worth. 
Nailbuzz reported her net worth is around $500 000 and it would continue to grow if she continues working hard as an actress.