Here Is How 'Summer House's Hannah Berner Switched from Tennis to Reality TV
'Summer House' star Hannah Berner played tennis before switching to reality TV.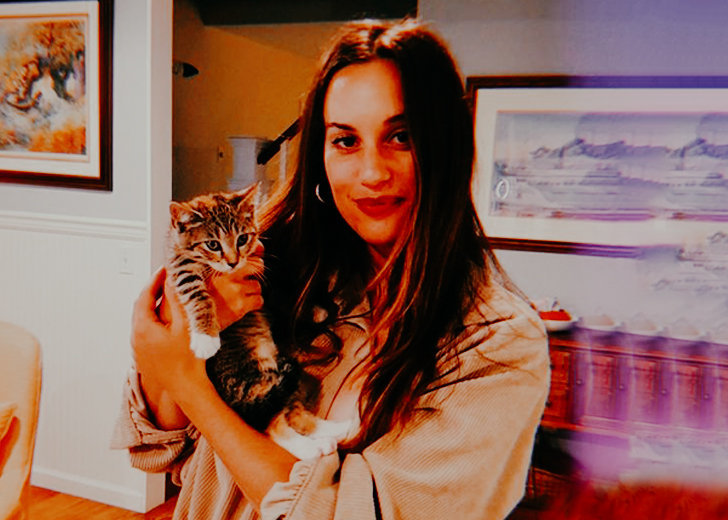 Hannah Berner is known as the star of Bravo's reality show Summer House and the host of Berning In Hell podcast. Having joined Bravo's show during its 3rd season run in 2019, she has grown into a fan favorite over the years. But while Berner is now known for her presence in reality TV, she first came to light through her love for tennis.
Here's a look at her journey from tennis to reality TV.
Wanted To Be a Tennis Player
Berner dreamed of being a professional tennis player from a very young age. She had a coach when she was just three and had already started competing in tournaments by the time she turned eight.
She first started making a name for herself through tennis when she was in high school. The New York Times covered her run at the Mayor's Cup, a prestigious and major high school tennis tournament in 2009. Her stellar performance was certainly a factor behind the coverage, but what really caught people's attention was her competing against boys.
Berner competed with the boys because her school, Beacon High School, did not have a girl's tennis program at the time. There were some complaints against her participation as several other players and coaches pointed out that her presence was unnerving other participants. 
She helped her team win three major high school tennis tournaments in 2009 alone. After completing high school, she enrolled in the University of Wisconsin-Madison where she continued competing professionally.
Summer House
Berner entered the entertainment scene in 2016 with Betches, a comedy short. She wrote, edited, and produced the project on top of hosting it. She also continued directing, editing, and acting in videos on Instagram, all the while increasing her presence in twitter with her funny tweets.
She joined Bravo's Summer House in 2019 during the show's third season, but it was only in the fourth season that her role grew prominent. It was also in her second year with the show that she got into a relationship with fellow cast mate Luke Gulbranson.
Berner and Gulbranson remained together for the duration of the show's filming and split soon after.
Podcasts
Aside from her involvement in reality TV, Berner is also a podcaster. She does two podcasts — Berning In Hell and Giggly Squad.
Berning In Hell is a podcast Berner does on her own. She interviews well-known personalities from different walks of life about their "personal hell." The guests open up about their biggest insecurities, anxieties, and fears.
As for Giggly Squad, she co-hosts it with her best friend Paige Desorbo. The two discuss anything from fashion, pop culture, and mental health to dating and personal lives. Berning In Hell and Giggly Squad have over 8 million downloads so far.
Berner is also a co-host of Bravo's Chat Room.