Why Did SoLLUMINATI Broke Up With Ex Girlfriend Ash?
SoLLUMINATI is a YouTuber who first rose to fame by making NBA 2K15 gameplay content. After breaking up with his ex Ash in January of 2019 because of her depression and breakdowns draining him mentally, he pursued his long time crush Corie Rayvon.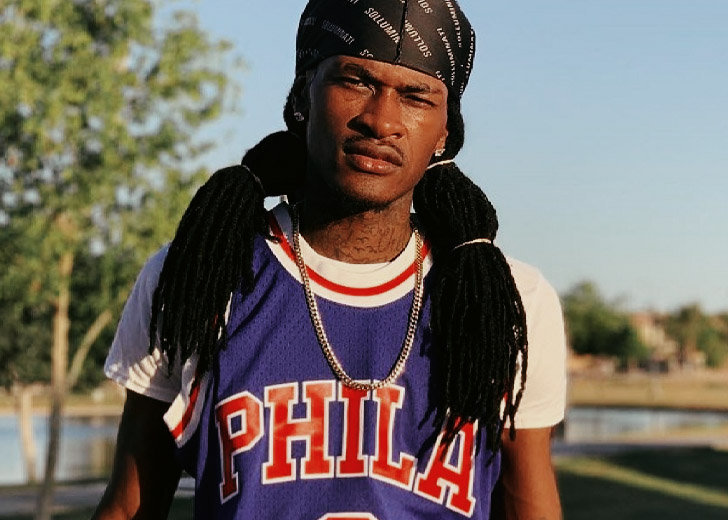 Javontay Baynes is a YouTuber who is more popularly known as SoLLUMINATI after his YouTube channel. When he first started YouTube, his primary content was gameplay from NBA 2K15. Over the course of his five-year career as a content creator on YouTube, he has managed to amass a total of 1.74 million subscribers.
Later on, in his YouTube career, SoLLUMINATI expanded his field of content, sharing much from his personal life as well, including his relationships and crushes.
His last relationship with ex Ash was documented in most of his videos for when the relationship lasted. That being said, the relationship was a bit of a roller coaster and it didn't end well.
As of now, the YouTuber hasn't revealed whether he is single or in a relationship but when last known, he hadn't gotten into another relationship after breaking up with his ex-girlfriend Ash.
SoLLUMINATI Broke Up With Ash and Said She Was Mentally Draining Him
SoLLUMINATI was dating Ash, who is also a YouTuber and has a YouTube channel by her name. He first uploaded a video titled "I'M READY.. I PROMISE I WON'T CHEAT ON YOU" on July 4, 2018, where he sat down with her and clarified that he wanted to be with her.
During their time together, they made multiple videos together, including many prank videos that went a little bit farther than the prank was planned initially.
However, their relationship did not last long, as SoLLUMINATI and Ash broke up in January 2019. Then, he made a video where he explained the reason behind the parting. He said that she was draining him mentally because of her depression and constant breakdowns.
Ash became a problem to my career because she was just like, mentally… just mentally draining me man. She suffered from depression and she just be having these breakdowns like you all see she having on her vids. That's normal as f**k.
The Two Lived Together Even After Breaking up
In the same video that SoLLUMINATI made addressing why he broke up with Ash, he mentioned that she was still living together with him even after breaking up. The two broke up in January of 2019 but they were still living together until March or April.
He further explained what it was like. The YouTuber said that he was basically trapped in his own home with a girl that was madly in love with him but they weren't together.
Ash Dated an Old Man After Breaking Up With SoLLUMINATI
After breaking up with SoLLUMINATI, Ash dated an old man. During one of her Instagram live, someone said that she was mentally ill cause she was dating an old dude.
She replied by saying that it was a fact that she was mentally ill. She continued, "Someone said I am mentally ill cause I am dating an old dude. First of all, this is facts. You guys know I am mentally ill. You guys know this. Why the f**k would I be on medication and seeing a therapist if I wasn't mentally ill."
Ash later also went ton to reveal that she has a borderline personality disorder.
SoLLUMINATI Was Going After Corie Rayvon
SoLLUMINATI was going after YouTuber Corie Rayvon after breaking up with Ash. Even before he got together with Ash, he was already pursuing Corie.
Back in June of 2018, he uploaded a video titled "I Finally Got Corie Rayvon" where he said he was chasing after her for almost an entire year.
A year later, in June 2019, he uploaded another video titled "CORIE RAYVON SAID YES!!". He said that she invited him to go visit Thailand for her birthday; however, he never went, although he had told in the video that he would go with her.
Corie, on the other hand, celebrated her birthday with Kellie Sweet. Neither SoLLUMINATI nor Corie have spoken about the matter ever since.