Solluminati Has a New Girlfriend — Insight into His Relationship History
SoLLUMINATI's new girlfriend is a fitness fanatic.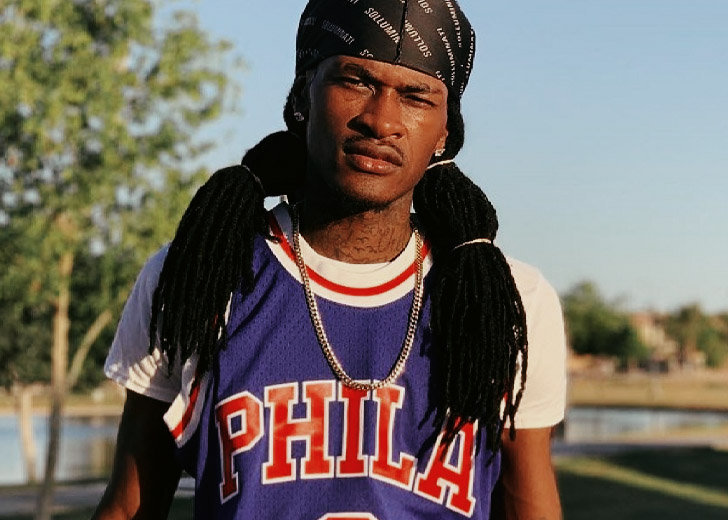 SoLLUMINATI, real name Javontay Baynes, is back into the dating game. Since departing from his partner Ash in 2019, he had kept his relationship status off the radar. 
But in March 2021, his budding chemistry with a new girlfriend caught the eyes of the eagle-eyed fans, prompting the YouTuber to admit his relationship. 
He Was Dating Ash in 2018
SoLLUMINATI was previously dating fellow YouTuber Ash. He documented their relationship in his eponymous YouTube channel.
He uploaded the first video with her on July 4, 2018, where he promised never to cheat. Thereon, the duo made multiple videos together, including prank videos that went a little farther than the original plan.
However, their relationship did not last long, as SoLLUMINATI and Ash broke up in January 2019.
He shared about the split with his followers and explained the reason behind the parting. SoLLUMINATI stated Ash drained him mentally because of her depression and constant breakdowns. He also disclosed she became an obstruction in his career.
SoLLUMINATI and Ash Lived Together Even after Split
In the video where SoLLUMINATI addressed the reason behind the breakup, he also mentioned that his ex Ash still lived with him. The two broke up in January 2019, but they lived together until March or April.
The YouTuber further explained what it was like to be trapped in his home with a girl who loved him but was not his girlfriend anymore.
Both Of Them Moved On
After breaking up with SoLLUMINATI, Ash dated an older man. During one of her Instagram live, a user commented that she was mentally ill because she was dating an older person.
She clapped back at the hate comment, confessing she was already mentally ill and said they didn't have to point out the fact even after knowing she was on medication and therapy. Ash also revealed she had a borderline personality disorder.
Like Ash, SoLLUMINATI also moved on and started dating a new lady.
Related: Where Did YouTuber SoLLUMINATI Get His Name From?
SoLLUMINATI's New Girlfriend Is a Fitness Model
On March 2021, SoLLUMINATI started dating his new girlfriend, Lily, a fitness model. To maintain privacy, he didn't mention Lily in any of his stories, even if they featured her.
But his eagle-eyed fans noticed the budding romance and reached out to his girlfriend's IG account.
When Lily started an Instagram live session on 30 March, the followers pointed out that she was in his home. Some commentators even asked where SoLLUMINATI was hiding, prompting the YouTuber to face the camera and confess. He got a little upset and stated that the people who knew about their relationship were weird.
A month later, he posted a video on his YouTube and confirmed he was dating a fitness fanatic. He also revealed that he had just bought a new home.
SoLLUMINATI's dating news came just weeks after he shared about his Tinder dates on March 3, 2021. He had shaved his head and tried to find a woman who accepted him like that on the online dating site. But it hadn't worked out.