Sara Carter's veteran husband lost his eyesight during his service in Afghanistan
Investigative reporter and Fox News contributor, Sara Carter's husband Marty Bailey was blinded in both eyes by a grenade explosion in Afghanistan in 2011. The journalist publicized details regarding the unfortunate event when calling out comedian Pete Davidson on a joke he made on a veteran's eye-patch, which she found to be very distasteful.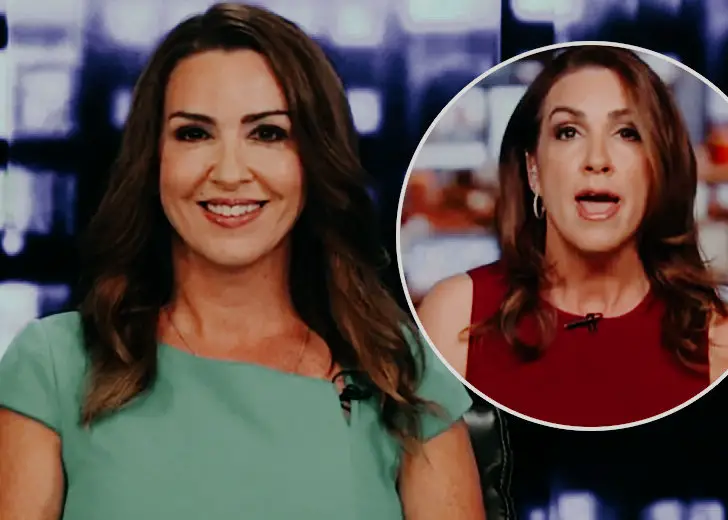 Investigative reporter and Fox News contributor Sara Carter is all too familiar with war and violent tragedies. The journalist's resume includes front line coverages of wars in Afghanistan and Iraq, along with reporting on other critical subjects such as national security, terrorism, and immigration.
As such, the reporter has witnessed countless lives affected by warfare, some more devastating than others; but devastating nonetheless. Amongst these tragedies, one that has affected her personally was when her husband Marty Bailey was injured and lost his eyesight during a battle in Afghanistan.
Carter publicized her Husband's accident when she called out Pete Davidson's infamous joke
The details of Bailey's blindness became widely known in November 2018 when Carter wrote an article titled The Five Simple Words that SNL and Pete Davidson Should Learn to Say, and uploaded it to Twitter for her 1.4 million followers to read. The Fox News personality called out comedian Davidson and SNL for mocking the then congressional candidate Dan Crenshaw for wearing an eye-patch. To be more specific, Davidson had joked that Crenshaw looked like a "hitman from a porno."   
Many of you may not know, My husband was blinded in Afghanistan. I have some choice words for SNL and Pete Davidson. - Sara A. Carter https://t.co/ScAiocbjAB — Sara A. Carter (@SaraCarterDC) November 5, 2018
"The joke—if you can call it a joke—felt like someone kicked me in the stomach," Carter wrote in her article. 
In the same piece, the reporter detailed that on Easter Sunday in 2011, her husband had been blinded in both eyes by a grenade explosion during his service in Afghanistan. Former Navy SEAL officer Dan Crenshaw had also had a similar incident during his service in Afghanistan, which is why he wears the eye-patch.
After enduring three craniotomies (brain surgery) and rehabilitation, Bailey survived but with permanent blindness in both eyes.
Amidst her furious statements demanding Davidson and SNL to show more respect to veterans, the journalist sympathizes with her husband's pains and said that he never complained about the tragedy and never once did she hear him say "why me?" However, the veteran broke down when he came to the realization that he would never see his wife and children's face ever again.
The only time I ever saw him really break down was when he realized he would never see his children's faces–or mine, ever again. He realized he wouldn't be able to play baseball with his son. He wouldn't be able to drive his motorcycle. It was then, that he came to terms with the fact that he would more than likely never see again.
Carter concluded her article by stating that the five words Davidson and his show workers should learn to say are "Thank you for your service."
Bailey Attempted to Climb Mt Denali alongside another blind veteran
Although Bailey's career in the US Special Forces was cut short due to his loss of vision, his disability has not stopped him from striving to make a difference.
In January 2014, hardly three years after his near-fatal injury in Afghanistan, the blind veteran was training to climb Mt. Denali—the highest mountain peak in North America, to raise awareness of technology for blindness. Accompanying Marty was former U.S. Army Major, Scott Smiley who is also blind. While both were being partnered by two sighted individuals each, it still makes for a remarkable feat considering that many would fail to do the climb even with no disability.
Impressed by her husband's zeal to overcome his disability, Carter proclaimed that Marty was the most remarkable person she has ever met.
It's not difficult to brag about my husband. I'm not over exaggerating when I tell you he's one of the most remarkable people I've ever met. I've had the opportunity to meet a lot of interesting individuals as a reporter but I've never met anyone with the conviction and will to live life to its fullest like my husband.
He is now an advocate for wounded and disabled soldiers
At a Yankees game in August 2019, where wounded US soldiers were honored for their services, Bailey told Fox News that the recovery process is often tricky for troops, but it is even more difficult for their families who "really go through hell."
You get wounded, you're just wounded. You're just another guy that's got an issue – an arm, leg, eyesight whatever. The families are the ones that have to put up with it. They are the silent heroes. 
At present, the veteran works for the U.S. State Department and engages in helping wounded warriors like him. Additionally, he also serves with the Task Force Dagger Foundation, which helps assist wounded, ill, or injured U.S. Special Operations Command members and their families.
Besides that, Bailey has also teamed up with The Presidio Group to form Blind Strength. This nonprofit organization intends to create awareness of bio-retina implants research by institutions like the Defense Advanced Research Projects Agency.