Ruth Righi's Parents Have Always Supported Her Career
Ruth Righi is a triple threat in the making, and her parents are supporting her fully.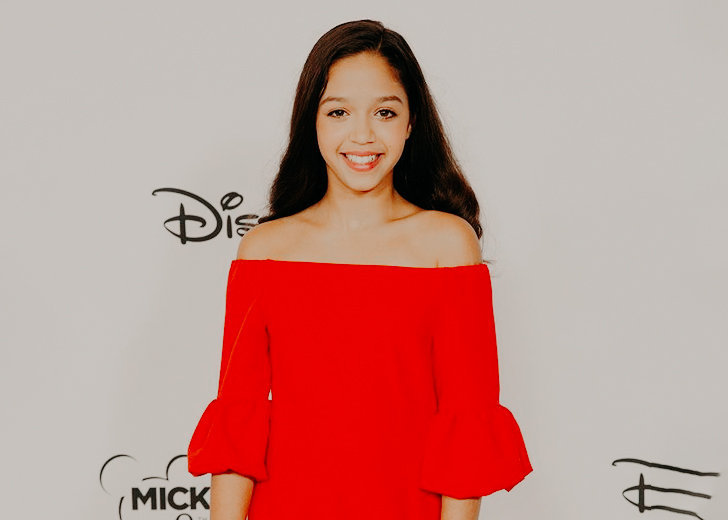 From growing up watching Disney shows to being a part of the Disney channel, Ruth Righi has established herself as a performer to keep an eye on. She rose to fame as the lead character in the television series Sydney To The Max. 
Her uprising career and stardom wouldn't be extant if not for her supportive parents, whom Righi refers to as her biggest inspirations. 
The Moment Righi Realized Her Passion
Born on September 7, 2005, Righi loved performing from a young age. She took part in her community theatres since seven and played her favorite Disney character, Mulan, for her first lead role.
Righi was acting because she loved to. The interest amplified when she went on a trip to New York with her mother in 2016 and witnessed a Broadway show, School of Rock: The Musical. 
The show made her realize her passion could be a job, and she could do what she loved for as long as she wanted.
Within months, she applied for the project and landed a role in the Broadway show, which gradually led to her upcoming success.
Righi's Career and Upcoming Projects
Righi stepped into the entertainment industry at 13, debuting through the comedy-drama series Happy! in 2018. Though the role didn't bring her spectacular attention, it opened the doors for new opportunities.  
As a result, the 15-year-old landed the lead role of Sydney Reynold in the Disney series Sydney To The Max in 2019. The show turned out to be her breakthrough, and she garnered quite a reputation.
Righi gushed about the positive effects of the show while talking to Justjared in 2020. The young actress said she could meet incredibly talented people and learn from them.
She also dished on the joy she would get from positive reviews. She said she was grateful to have been a part of the series, and rightfully so.
After the show aired, she starred in another show, Ruth & Ruby Ultimate Sleepover, and appeared as a guest in Just Roll With It.
With time, Righi's stardom is only growing, with new projects heading her way.
On March 2021, she landed a lead role in Disney Junior's upcoming animation movie, Eureka!. She will voice a talented young inventor living in a fantastical prehistoric world.
Her Parents Play a Major Role in Her Success
Righi's parents have undoubtedly supported the child actress in forging her career path. Since her childhood, they introduced her to the arts and encouraged her to participate in community theatres. 
Courtesy of their upbringing, Righi had already started dancing and singing at three and had learned to play piano at five.
And to top it off, their creative backgrounds — her dad was a musician and her mom was a dancer — influenced Righi to have a liking towards the arts.
The Sydney To The Max actress shared about her parent's support in an interview with Pop Culturalist in May 2020. She mentioned that her family inspires her and acts as her support system. She also added, 
They've also helped me pursue what I wanted to do and what I love. That helps inspire me and keeps me going with what I'm doing.
Saying that Righi is making her parents proud would be an understatement. She already knows the value of perseverance, hard work, and making the best out of every second at teenage. 
The Santa Cruz native utilized the self-isolating period during the current coronavirus pandemic and wrote her songs.
She told J-14 in April 2020 that she would love to spearhead a musical career in the future. 
Righi had first demonstrated her singing abilities through her single 'Curls' in May 2019, on the show Disney Channel Voices.