Does Rosanna Scotto's NYC Restaurant Really Grant To Her Net Worth?
Rosanna Scotto runs Fresco by Scotto, an Italian family restaurant on top of her anchoring job. She has also made appearances in several TV shows and movies. With several accolades under her name, what is her salary and net worth?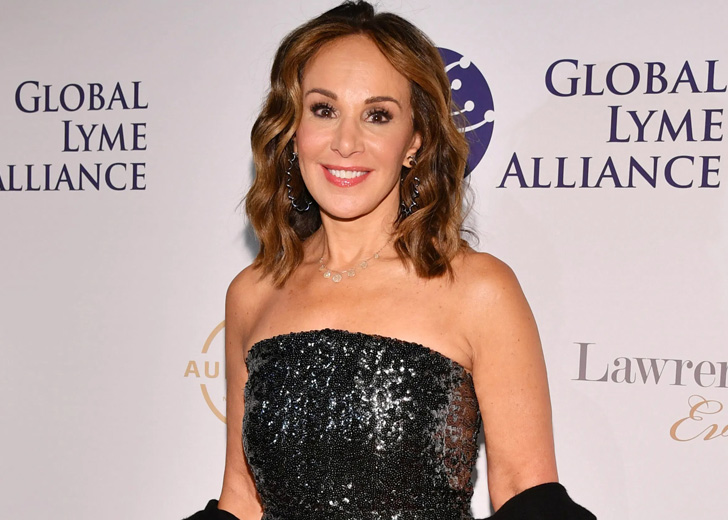 Rosanna Scotto is best known for being the host of WNYW FOX 5's show Good Morning New York.
But on top of being an accomplished anchorwoman, she also comes from the family that owns Fresco by Scotto, a well-known Italian family restaurant in NYC.
A co-owner herself, Scotto operates the restaurant alongside her family. The restaurant's official site even claims that it's known as the power broker's lunch and star-filled entertainment industry dinner.
Scotto Started Her Career in the 1980s
Rosanna Scotto started her TV career as a reporter for WTBS in Atlanta in 1980. Reporting for two local programs, she also tried her hands as a field producer. Later on, she reported for Live with Regis & Kathie Lee for a year before joining Witness News.

Rosanna Scotto (Photo Source: Page Six)
Later, in 1966, she joined WNYM FOX 5 and eventually made a name for herself as the WMYM 10 p.m. news anchor.
The New York native was also promoted to being the host of Good Morning New York when the regular host Jodi Applegate left the program in September of 2008. She has been with the show for over a decade now and co-hosts presently with Lori Stokes.
Rosanna Scotto owns Italian restaurant Fresco by Scotto with Her Family
Since its establishment in November 1993, the restaurant Fresco by Scotto has managed to build a solid reputation for itself.
Run by Rosanna Scotto, her mother Marion Scotto, brother Anthony Scotto, and sister Elaina Scotto, the restaurant is no short of good word of mouths and reviews. Reputed magazines such as New York Magazine, Gourmet Magazine, and The New York Times all have given Fresco by Scotto excellent reviews. Crain's New York Business even gave the restaurant three stars ratings.
The Scotto family has also appeared in cooking segments on shows such as NBC Today Show, Live with Regis & Kelly, The Ellen DeGeneres Show, Extra, The Wendy Williams Show, and on Fox 5's Good Day New York show.
The restaurant profile is available on various platforms, including its Instagram, official website, Facebook and other platforms.
How Much is Rosanna Scotto's Salary & Net Worth?
The salary of Rosanna Scotto has not been disclosed yet publically, nor her estimated net worth details are confirmed, but her income sources are not hidden from anyone.
Since the 1980s, Scotto has been working as a TV news anchor. And according to payscale.com, the average salary of a news anchor in New York City is roughly $97,000.
Given Scotto's long and successful career, one can say that she surely earns more than an average salary of a news anchor, given she is one of the most experienced female hosts in the country. She had been in the industry for more than 40 years. 
In addition to that, she surely benefits from her successfully running Fresco by Scotto restaurant business. Besides anchoring and running her family NYC restaurant, she has also earned herself some movies and television credits.
According to her IMDB profile, she has played in 10 movies and TV shows so far in total, with four of them post the year 2015, namely Ghostbusters (2016), Difficult People (2015), A Simple Favour (2018), and 88th Greek Independence Day Parade (2019).