What Is Rosanna Scotto's Age Now? How Old Is The WNYW-FOX 5 Host?
Rosanna Scotto is a veteran WNYW-Fox 5 anchor and reporter. She had joined the network in 1986 and has been anchoring Good Day New York since 2008. With over three-decade with the channel, she has accomplished much in the time frame. Here know more about her age and accomplishments.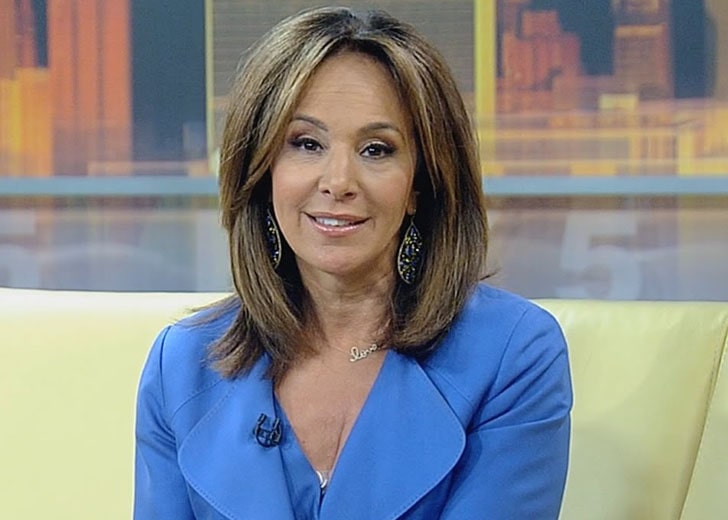 Since Rosanna Scotto's graduation in 1980, she has been active in T.V. for almost 40 years. Out of that time, she has spent a significant portion of it in WNYW FOX 5. 
Hence, her long-time appearance on television has led many fans to query online about her age and birthplace. 
Who is Rosanna Scotto?
An American news anchor and television host Rosanna Scotto—who is popularly known for co-hosting WNYW-Fox 5's morning show Good Day New York alongside Lori Stokes—has been with the network for over three decades, precisely since 1986. She has been a regular co-host for the morning show since 2008.
The New York native initially began her career in television in Atlanta. She then worked in shows such as The Morning Show and WABC TV's morning show Good Morning New York.
Rosanna Scotto had Worked for Local Networks before Joining FOX 5
The current Good Day New York host graduated with a Bachelor's degree in fine arts from the Catholic University of America in Washington D.C., in 1980.
After graduation, she started her career at WTBS, Ted Turner's UHF television station in Atlanta. During that time, she worked as a reporter for two local programs and an associate producer of the station's evening newscast.
Following that, Scotto landed a job as a reporter for WABC's Live with Regis and Kathie Lee (previously known as Good Morning New York). A year later, she joined Witness News and worked on the show until she joined WNYW's FOX 5 news in 1986.
Scotto is 'FOX 5' & 'Good Day New York' Veteran
After joining FOX 5 in 1986, Rosanna worked in multiple programs and later found fame as the WNYW 10 p.m. anchor.
In 2008, Scotto was brought in as a new co-host for the network's morning show Good Day New York. Actually, Jodi Applegate, who was hosting Good Day New York with Greg Kelly until the late 2000s, left the Good Day program in September of 2008. And that brought the N.Y. native in to replace Applegate and accompany Kelly.

Rosanna Scotto with Greg Kelly (Photo Source: N.Y. Daily News)
Kelly and Scotto had great chemistry together and found much success anchoring together. After nine years of co-hosting, Greg Kelly made his final appearance on Good Day New York on September 29, 2017.

Rosanna Scotto with co-host Lori Stokes (Photo: kaltura.com)
As for now, Scotto has been co-hosting the show with Lori Stokes. Stokes, who had been the morning anchor for WABC-TV, replaced Kelly.
How Old Is Rosanna Scotto? What is Her Age?
Born on April 29, 1958, in Brooklyn, New York, Rosanna Scotto is currently 62 years old as of October 2020.
As a reporter, she has covered many enviable assignments. Some of them are the Woody Allen/Mia Farrow child custody battle, Preppie Murder Trial, and trial of Joel Steinberg.
She is an Emmy Award-Winning anchor
Scotto has won three Emmys for anchoring FOX 5 News and Good Day New York show. She is also the First Place award recipient of the 1995 New York State Associated Press Award. In addition to those, she has won three other Associated Press First Place awards.
The Good Day anchor also holds honorary doctorates from Mount St. Mary College received in 2014, and from St. John's University.