Rachel Khoo Never Talked about Her Second Pregnancy
Rachel Khoo is very private about her personal life and kept her second pregnancy a secret.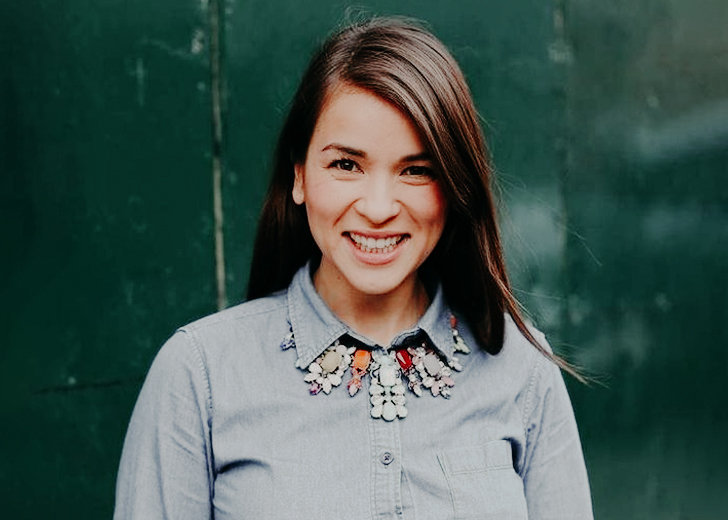 TV chef Rachel Khoo has a penchant for sharing recipes, food tips, her shows, and butter. While she is very open about her professional endeavors and kitchen antics, she is notoriously private about her personal life.
Khoo married Robert Wiktorin, a Swedish man, in 2015 and moved to Stockholm. Khoo and her husband are parents to two children, but they have been so secretive about their family life that even longtime fans of the culinary star can sometimes be seen asking: Does Rachel Khoo have a baby?
Rachel Khoo Kept News of Her Pregnancy Away from Prying Eyes
The married couple welcomed their first child, a boy, in 2016. Khoo announced she was pregnant through her website and got candid about why she hid her pregnancy from the public eyes.
It certainly wasn't easy to keep a secret with filming to do, social media to keep up with and events to attend. High-waisted skirts, and strategically placed pillows and laptops were a must.
Another reason Khoo gave was that she wanted to keep the joyous news for her friends and family until she was ready to share it with a wider community. She also added that it was nice to just enjoy the moment instead of having to share it online every day.
Rachel Khoo Is Protective of Her Children
It was only after Khoo gave birth that she opened up about her pregnancy. The chef's second pregnancy was an even bigger secret, as she didn't reveal a single thing about it.
Her interview with The Huffington Post in September 2020 confirmed that her second child at the time was eighteen months old, making her second child's birthday in early 2019.
To this day, The Little Paris Kitchen star has revealed nothing about her second child, including the child's gender. She rarely speaks about any of her kids on air or on her social media.
Rachel Khoo And Robert Wiktorin
Khoo and Wiktorin first met at a party before falling in love. He has been very supportive of her. The TV chef talked about the pros of staying in Stockholm with Dailymail, aside from the cleaner air,
You pay a lot in tax, but you get your money's worth. The health and social care are amazing. My husband, Robert, took nine months off work after the birth of our son, which gave me time to write The Little Swedish Kitchen.
During the announcement of her marriage through Khoollect, Khoo lovingly called her husband a vibrant yellow pot and added that she loved cooking with him. She had made the same reference when announcing her first pregnancy as well.
Rachel Khoo's Culinary Journey
Khoo was passionate about cooking from a young age. She credits her mother as her food hero for cooking tasty meals under a budget every day. When she grew older, she moved to Paris to pursue her culinary dream and trained at Le Cordon Bleu.
Khoo opened her own restaurant and began her career as a TV Chef with The Little Paris Kitchen: Cooking with Rachel Khoo in 2012.
Since then, she has been in dozens of cooking shows and joined the judging panel of The Great British Menu in 2021.