Qimmah Russo's Strict Parents Helped Her Become A Fitness Sensation
Qimmah Russo is an American certified personal trainer and athlete. She has more than 1.6 million followers on Instagram. She was raised in Los Angeles, California in a very strict family environment. Nonetheless, she always got support from her family. As of 2020, she is 26 years old.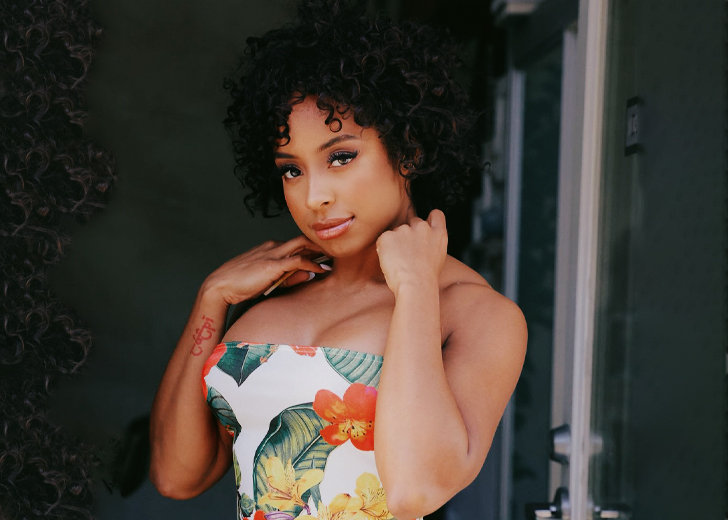 A certified personal trainer, Qimmah Russo, is gaining success as an emerging trainer in the fitness realm, thanks to her self-dedication and her parents. Yes, the popular athlete's parents had an essential play in her success. And, that is because they raised her in a strict environment.
If you are wondering how her parents' strictness helped her be successful as a trainer, join in and get a thorough look at her current achievements and her parent's role in her life.
Qimmah Russo Runs Customizable Online Coaching Programs
Quimmah is gaining massive followers as an online training instructor. She already has more than 1.6 million followers on her Instagram handle and more than 14 thousand subscribers on her self-titled YouTube channel.
Her fame comes through her successful job: she officially runs her self-titled site qimmahrusso.com and provides various fitness programs. The programs include customizable online coaching plans, paper plans, diet plans, and challenges.
Moreover, Russo also gives basketball training through her site. Her training plan, titled Basketball Training Bootcamp Program, includes two packages: a Basketball Bootcamp Introduction and The Advanced Basketball Athlete Training. The first one provides basic mechanics and workouts to strengthen the body, while the latter gives all the necessary skills to master the game.
Interestingly, Russo's expertise at basketball comes from her ten years of training experience, including her experience at playing basketball during college.
Parents' Strict Behaviour P
repared

Qimmah Russo

For Life

Russo was raised in a strict environment by her parents in Los Angeles, California. No matter what, the strict rules and regulations made in her family were to be followed.

The 26-year-old (born on December 16, 1993) openly shared her experience of growing up in a strict household in a Q&A video uploaded on her YouTube channel on July 17, 2020. In the video, Russo rated her parent's strictness as 10 out of 10.

She went on to say that though things were hard for her before due to strictness, she was not mad at her parents. Instead, she said she was grateful for the strictness because it prepared her for different life stages.

Many might not know that Russo's parents share an interracial marriage—her father is of white ethnicity, whereas her mother has an African-American background. Her mother, Kodi Della'Ray, is a singer, writer, and artist as per her Instagram account. Moreover, she also manages Russo's work as her manager.
Qimmah Russo's Brother Is A TikTok Sensation
The 5 feet 4 inches (1. 63 meters) tall athlete has an older brother named Tamir Russo. Like her, Tamir is also famous; he is a TikTok sensation with more than 3 million followers in Tiktok.
He is also a very passionate rider who continually posts pictures and videos of him riding his attractive plus expensive racing bikes and cars through his Instagram handle. Moreover, he is the brand ambassador of the global fashion brand named Fashion Nova Men.