Princess Nokia wants a boyfriend who she can trust and resonate with 
While some celebrities like to maintain a little bit of mystery and secrecy in their personal life, Princess Nokia aka Destiny Frasqueri feels otherwise. She believes that transparency in a relationship is a crucial factor in a relationship. She loathes keeping secrets from her partner.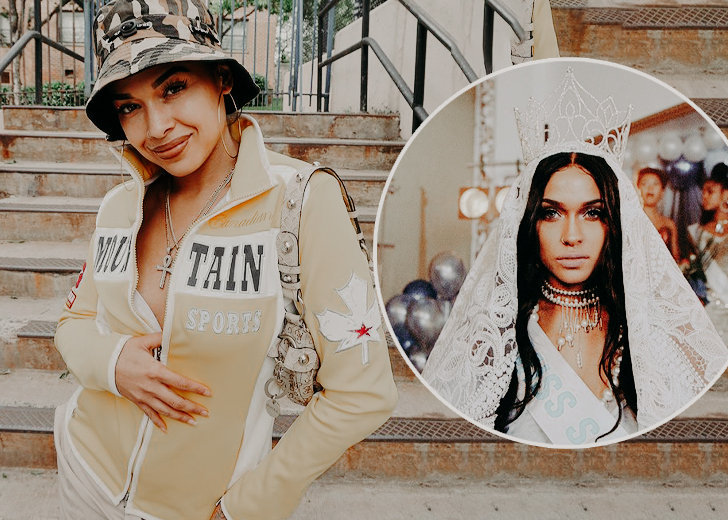 Destiny Nicole Frasqueri, known by her stage name Princess Nokia, is quite transparent when it comes to sharing details about her personal life with her fans, including her past relationships and what she's looking for in her future partner.
From sharing her expectation of transparency in a relationship to talking about her dating history, she's quite a storyteller!
She Expects Transparency in a Relationship
Princess Nokia believes that transparency in a relationship is a crucial factor in a relationship. She loathes keeping secrets from her partner.
In an interview with Complex, the singer shared that she always remain honest about her past affairs with her boyfriend. Stating that she is not embarrassed and shameful about her experiences, she asserted she wants her relationship to fluorish through honesty.
Moreover, the rapper maintained that she wants to be involved with someone who connects with her mentally and physically. 
Nothing about my past or my past experiences makes me shameful or embarrassed, so I'm very honest when opening up to my partner. I try to let that be the basis or the foundation [on] which I share a bond with my partner because I want my partner to be just as passionate and wacky and somewhat complicated as I am.
That's not all. She stated that a close bond can only be maintained when one opens life's old chapters to the other. 
I like to put everything on the table. I think that sharing experiences with a person is very valuable, because it allows you to have a bond to become closer.
As much as she's spoken about being truthful in a relationship, the diva is single at present. Meanwhile, let's take a glance at Princess Nokia's past affairs that created buzz amidst her fans.
Her Ex-Boyfriends
In an episode of Elle's Rap Therapy, the 26-year-old shared that she's a 'master disappearer' who falls in love with a new person every day. However, as per sources, the 'Dragons' singer has been linked to two men after she started her singing career.
In November 2016, Fader released a documentary on the rapper's life, titled 'Destiny.' The documentary showed joyous and precious moments of her life, including a deleted video that gave an insight on a different side of her—carefree and funny.
In the clip, Nokia could also be seen spending quality time with her then-boyfriend, Michael.
Besides Michael, the Hip-hop artist was in a relationship with activist Mike Davis, aka Hood Profet. He is a radical creator and activist in Los Angeles, California.