Pooh Shiesty is Trying to Take His Hometown Music to the Next Level
Pooh Shiesty wants to create a new sound for his hometown.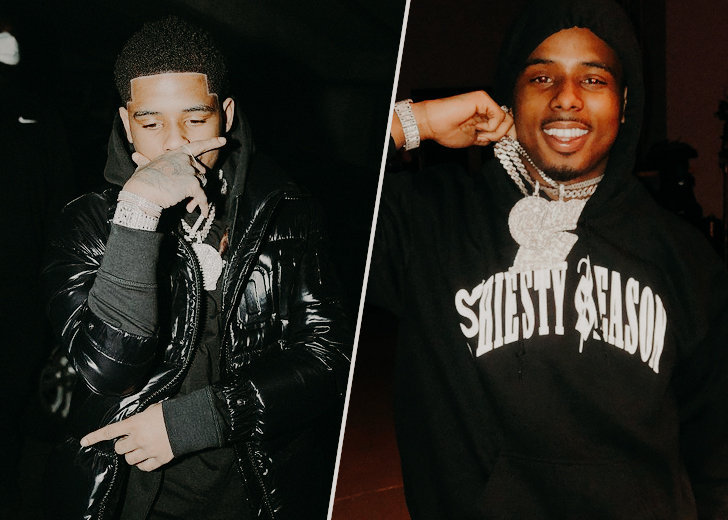 Lontrell Williams, best known by the name Pooh Shiesty, aims to establish a new sound for his city of Memphis with his unique take. His music reflects his perception of his hometown.
When talking to Genius, Shiesty shared Memphis sounded like "grime and trying to make it." He also revealed what he thought about his music and how he wanted it to represent his roots.
I feel like my music is on a next generation type level. So I'm trying to change some things. It's so crazy I didn't look for nobody to be in my sound. Getting tired of hearing songs, putting my own lyrics on and that's where it [his music] came from.
Where Is Pooh Shiesty From?
Pooh Shiesty is from Memphis, and grew up in the Cane Creek Apartments on the south side. He lived for two years in Pflugerville, Texas. When he returned to Memphis, he joined summer school to help him graduate high school.
Followed Dad's Footsteps
The rapper isn't the only one from his family who makes music. In fact, he got into the craft after his father, who founded the Memphis-based Mob Ties Records and rapped under the name Mob Boss. His father took him to studios ever since he was young.
Music Success And Legal Troubles
Shiesty's lyrics are often gritty and talk about his street credentials. After his meteoric rise to stardom, he ended up in legal troubles several times.
Back on October 9, 2020, the rapper was arrested for his connection to double shooting at Bay Harbor Islands. The police said Shiesty was a part of a "drug and expensive sneaker deal gone wrong."
Two others were arrested alongside him. One of the two claimed he met up with Shiesty to buy a pair of Air Jordan 4 shoes while the other claimed he was there to sell the rapper weed and get payment for a car he was renting to Shiesty.
According to Complex, the 'Back In Blood' hitmaker was charged for armed robbery with a firearm, aggravated assault, aggravated battery with a deadly weapon doing great bodily harm, aggravated assault with a firearm, and theft. He was later released on a $30,000 bond.
Meanwhile, previously pleaded not guilty to the charges and had been out on bail since March until his latest arrest on June 8, 2021. Shiesty's lawyers, Saam Zangeneh and Bradford Cohen, reportedly arranged for his surrender on the same day and he has since been granted a $10,000 bond. But he remained in jail until June 10, because he was due in court again over a separate incident, which took place last December.
Girlfriend
Shiesty often takes to social media to post about his music and money. Compared to his career, he is relatively low key about his romantic life. But while the 21-year-old rapper has posted nothing about his private life, videos of him together with a woman have gone viral in the past.
Shiesty hasn't commented on any of these videos and has kept mum about his relationship. And despite keeping his personal matters away from public space, he hasn't been free from relationship rumors. Back in May 2021, rumor saying he hooked up with a trans woman named Nicki P started circulating.
It started after Nicki P posted a video with the caption, "Wit Yo Favorite Rapper" alongside a screenshot of a man with 1017 chains. Shiesty went on Instagram Live and addressed the issue, clarifying it wasn't him on the screenshot. He further added he didn't have any neck tattoo to put an end to the rumors.
Shiesty once again caught the attention of many in May 2021 after reportedly getting robbed of $40,000 at a club in Miami. He later took to Instagram to deny the allegations saying he had nothing taken from him.