Paul Washer's Wife Believes Her Faith in God Has Lifted Her From Burdens in Life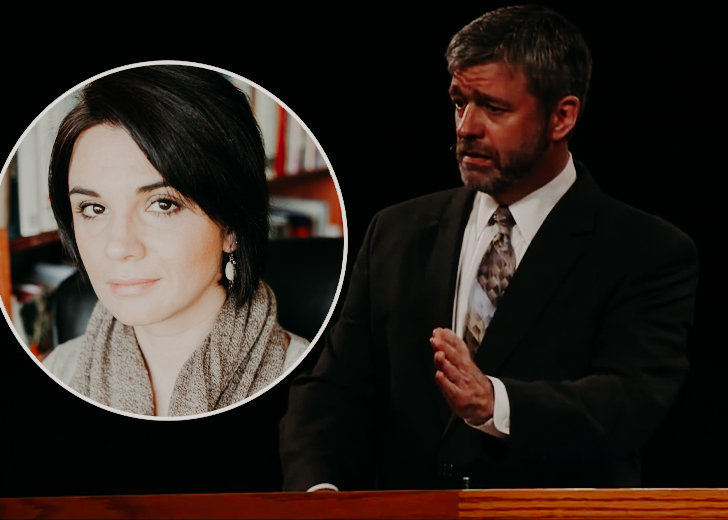 Paul Washer's wife, Charo Washer, felt empty even after serving more than a decade as a missionary. It all changed when she realized that doing good deeds without any desire, simply for the sake of fulfilling them as a duty, wasn't being a Christian.
Paul stayed patient even after noticing these things and waited for her confession. Ultimately, he helped her get along with God.
Charo Washer Believes God Saved Her
Even after serving 12 years as a missionary, the evangelist's wife felt empty. All the good deeds she performed were just something to check off the list. The things she did weren't out of passion or the desire to do good in the world.
She grew up in an environment where she was taught right from wrong, and she hadn't done anything bad by the standards of the world she was raised in. But everything she had done was out of her sense of duty and discipline. Charo came to the conclusion that she was not a Christian because she didn't have the desire or heart to read the words of God. 
Charo was always with Paul when he told sermons and preached in churches. One day she confessed to her husband how she felt about not being a true Christian, which led to the evangelist helping her through the gospel and scriptures of evidence.
He helped her go through the Book of 1 John—the first of the Johannine epistles of the New Testament, and the fourth of the catholic epistles—and made her realize you either pass the test in 1 John or you fail them, there is no middle ground.
In her testimony, she thanked God and his glory for saving her when she thought she couldn't overcome her struggles. She was also thankful to God for showing her that she should follow God with all her being, which freed her from all the burdens.
Paul Washer Met His Wife as a Missionary
Paul served as a missionary in Peru, where he met Charo, who was also ministering to street kids. They were set out in the middle of the war, where one had to go on without basic amenities and travel through the wild. 
In a Q & A session with students, Paul shared how he fell in love with his wife. His exact words were:
I met my wife when she was young, and we ministered to street kids in the middle of the war, bombs were blowing up, and you would come back with lice in your hair, and here's this beautiful girl who would do this kind of thing. She loved the Lord. Her parents weren't positive about her being a Christian, and without being rebellious, she stood. She was a devoted person, and I fell in love with her, and I really fell in love with that.
Paul Washer Believed Marrying Charo Was God's Will 
Paul was rejected by his father-in-law when he went to ask her for marriage. He was 31 years old, a missionary, and a believer. He said his father-in-law was not a believer, so he denied the wedding proposal. The preacher, however, believed that God would deal with this obstacle if God wanted him to have her as a lover.
He trusted god's will and eventually married her with his father-in-law's permission.
Paul Washer and his wife Charo Washer on the day of their wedding (Source: Twitter)
In their 28 years together, the evangelist and his wife have a family of six, which includes two sons and two daughters. Paul is the founder of HeartCry Missionary Society, whereas Charo is a volunteer at the organization's photography department.