Paige DeSorbo Wants to Focus On Her Career Following Break Up with Boyfriend
Paige DeSorbo is focusing on growing her career as a fashion expert and podcaster.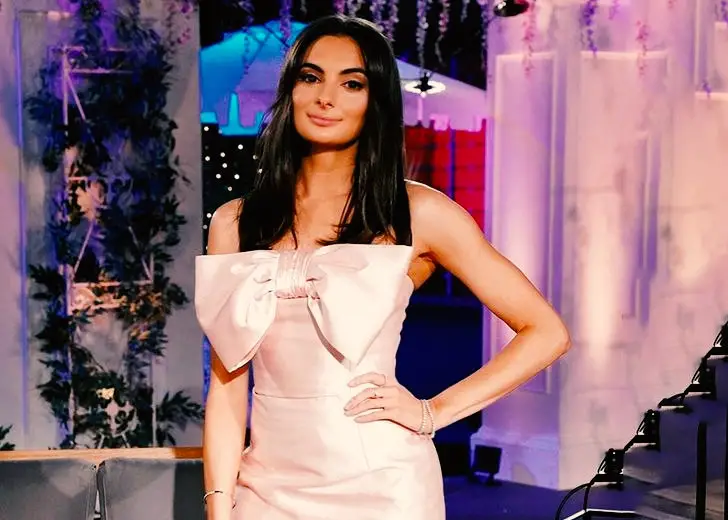 Summer House star Paige DeSorbo wants to focus on her career. She spoke about her decision to prioritize her future and accomplishments after her breakup with her boyfriend of over a year, Perry Rahbar.
DeSorbo announced she and Rahbar had decided to go their separate ways back in October 2020 in her Giggly Squad podcast which she runs with her friend, Hannah Berner.
She further explained the reasons for their breakup when speaking with People.
I just knew in the pit of my stomach that I didn't feel the best about myself. I didn't feel ready to take on certain things that I know he is so ready for. He's 10 years older than me, so much smarter, so much more accomplished, just more mature.
She added that it didn't feel like the right time for her and that she wanted to accomplish much more on her own.
Especially since it might very well be the last time she could afford to be so selfish, given she was 28 years old at the time.
Another reason that DeSorbo says led to their parting was the pandemic. She spent most of her quarantine time with either her parents or Rahman. And while she and Rahman were quarantining together, it forced them to face their issues head-on.
The reality star admitted she was already growing unsure of their relationship before the pandemic.
Once the quarantine started, she and Rahman eventually reached a conclusion to go their separate ways, as their plans for the future differed too much.
What Is She Up To?
According to DeSorbo's bio in Bravo TV, she is currently trying to figure out what she wants for herself and her future.
She is dedicating more of her time to her career as a fashion expert and podcaster.
DeSorbo has started an Instagram show called Front Paige News where she talks about the happenings in pop culture and entertainment news.
She is also sharing her attempts to recreate celebrity looks on a budget on her Instagram. On top of her Instagram show, the reality star also runs a fashion blog.
The Summer House star is also hosting her podcast, Giggly Squad, along with her friend and fellow Summer House cast member, Hannah Berner.
It's a weekly podcast where DeSorbo and Berner discuss everything from fashion and pop culture to mental health, dating, and their personal lives.
As for her personal life, DeSorbo has given no update on it and there has been no news of a new boyfriend.
For now, she seems to be completely focused on growing her podcast and fashion ventures.
Net Worth
Not only is DeSorbo working on her career as a fashion expert through her Instagram show Front Paige News and social media, but she is also selling her merch through her podcast page as well as Amazon and LTK.
The Summer House star is sponsored by a few brands and has collaborated with even more.
While it's not clear how much net worth DeSorbo has, given her recent focus on growing her presence as a fashion expert, merch, sponsorships, and work on Summer House, she should have a sizable net worth.