Oscar Nominee Riz Ahmed Talks about the Risk of Stepping Back from Big Hollywood Projects for 'Sound of Metal'
Ahmed's performance in 'Sound of Metal' has received rapturous praise.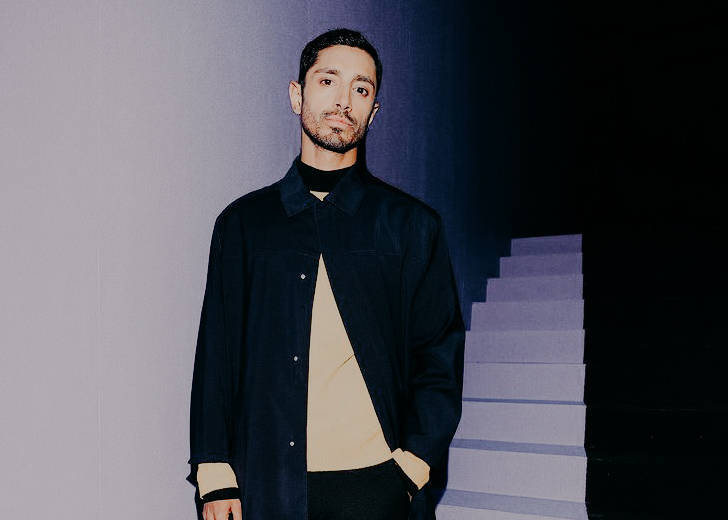 Riz Ahmed recently opened up about his decision to step back from big Hollywood projects in a bid to star in Sound of Metal.
Even before he made appearances in the Star Wars franchise, Ahmed had already made a name for himself in independent cinema. Now, with a myriad of blockbusters, as well as an Emmy Award under his belt, the British actor, who announced his marriage to Fatima Farheen Mirza on a podcast with Louis Theroux earlier this year, is gearing up to return to smaller roles. 
The drama film, which premiered at the Toronto International Film Festival in 2019, revolves around a drummer who is going deaf. Aside from receiving critical acclaim for portraying the character, Ahmed won an Oscars and Bafta nomination for Best Actor.
Riz Ahmed On Risk of Passing Over Big Hollywood Movies
Earlier this week, the 38-year-old actor appeared on a Zoom call with BBC's Colin Paterson. They discussed Ahmed's role in the drama film, which received rave reviews.
He plays the role of a punk-metal drummer, Ruben, who is recovering from heroin addiction while struggling with hearing loss. Ahmed spent about a year drumming and learning American Sign Language.
At one point, the entertainment correspondent asked Ahmed how the risk involved in stepping back from big Hollywood movies. He began by pointing out that bigger movies are risky in their own ways, noting that he adopted a different creative process that he wasn't used to. 
After he started working on bigger films a few years ago, after a career that primarily included low-budget films, Ahmed said, going back to those low-budget indie films was again a risk. 
He pointed out that Darius Marder, who directed Sound of Metal, is a first-time director, and he didn't know how the film is going to be or if anyone will even see it. Moreover, he wasn't sure if he will be able to learn to play drums.
However, the film's director insisted Ahmed learn to play drums and was adamant that they would not use any tricks or doubles. Ahmed noted that the fear of things not working out motivated them.
Riz Ahmed On Being Nominated For Best Actor
Ahmed even started taking earplugs with him to venues a few years ago after realizing that some of his friends and DJs had started losing their hearing. This is quite common in the music industry.
He said that many people are likely to find themselves in such moments. Ahmed also noted that many people could connect with the idea that he was the first Muslim nominated for lead actor.
The Nightcrawler star said it is beautiful if some people appreciate films that center on a topic such as deafness, which is lacking in cinema. Moreover, he said it is okay even if some people are rooting for the fact that it is someone from Wembley.
He insisted people look at a wider range of nominees and notice that there are so many firsts. For instance, Steven Yeun is the first Asian-American actor, while Anthony Hopkins is the oldest.
Sound Of Metal Conveys an Important Message
Directed by Marder, whose grandmother, Dorothy, had hearing loss later in life, the film tells the audience everything about accessibility for people who can't hear. "This was not a popular idea," he said in a Zoom meeting.
Marder said he was told that nobody would be interested in buying the movie and no one will watch it. His grandmother was caught between hearing and deaf culture and was unraveled because she didn't have access to either, Sky News reported.
As Ruben learns lip-reading and sign language, the captions initially disappear from some scenes. Along with the leading character, the viewers also get used to the ableist world.
Marder expected that would elevate the movie experience even for a hearing person. The film has a powerful message that deafness does not require fixing.